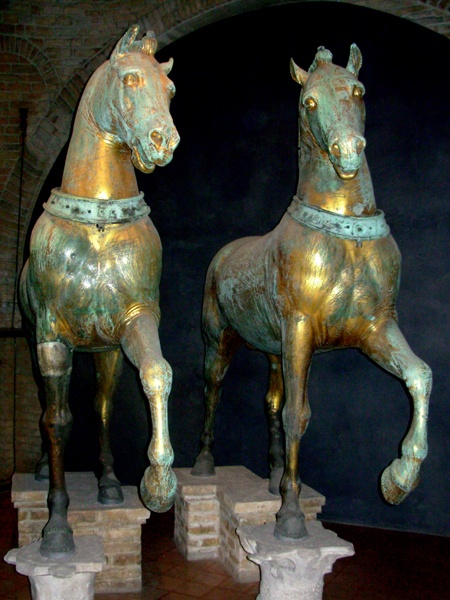 The Horses of "San Marco"
The horses, along with a quadriga with which they were combined, were the glory of the Hippodrome of Constantinople; they were displayed above the entrance arches through which the charioteers entered. They are the "four gilt horses that stand above the Hippodrome" that "came from the island of Chios under Theodosius II" mentioned in an early 9th century Byzantine Chronicle. They were still there in 1204, when they were looted by Venetian forces as part of the sack of the capital of the Byzantine Empire in the Fourth Crusade.
The collars on the four horses were added in 1204 to obscure where the animals heads had been severed to allow them to be transported from Constantinople to Venice. Shortly after the Fourth Crusade, Doge Enrico Dandolo sent the horses to Venice, where they were installed on the terrace of the facade of St. Mark's Basilica in 1254.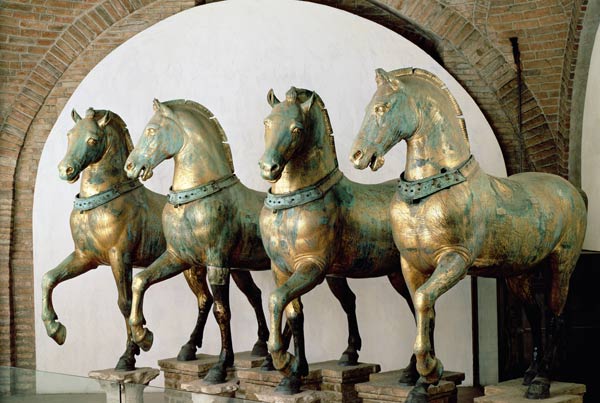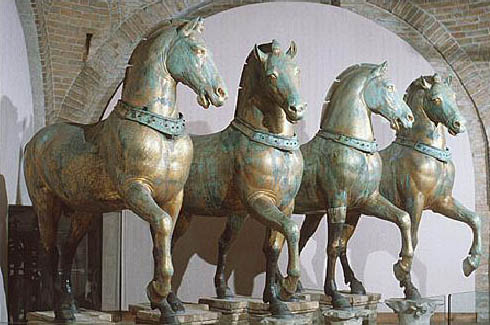 They could be Roman, even as late as the reign of Constantine the Great. The horse eyes have stylistic parallels to that period.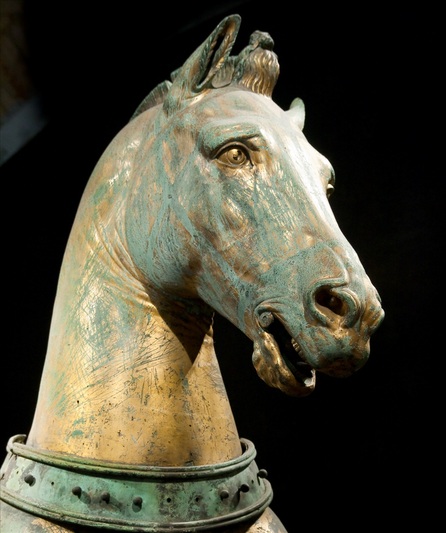 The horses are cast in almost pure copper to make it easier to gild them with mercury gilding. The surface of the gilding shows many scratches, this seems to have been intentional to soften the glare on the most reflective spots.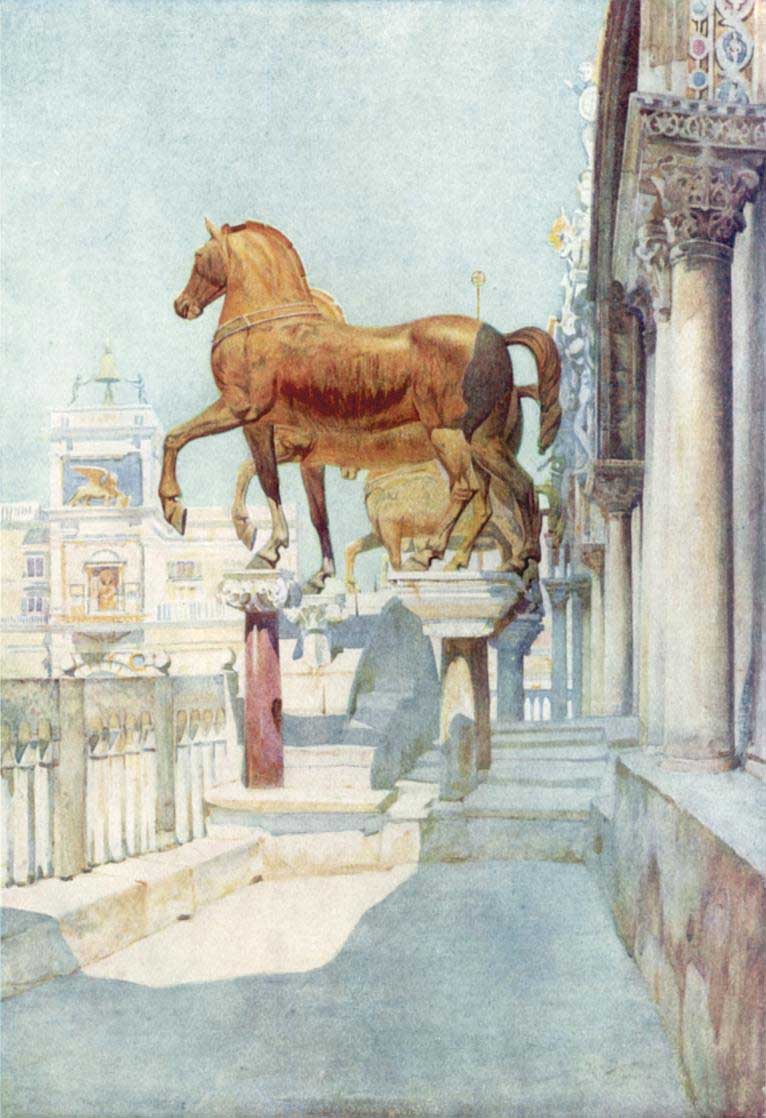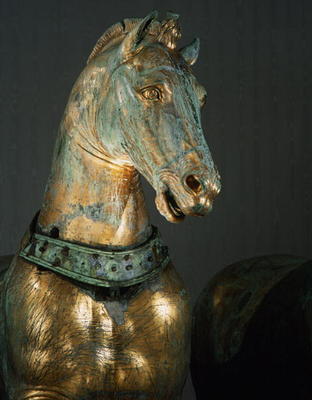 The original horses were removed from the facade of San Marco to protect them from the elements and replaced with copies. They are now to be seen in a room above the narthex of the church. The copies were made in bronze, not copper, and their weathered surface patina no longer matches the originals.