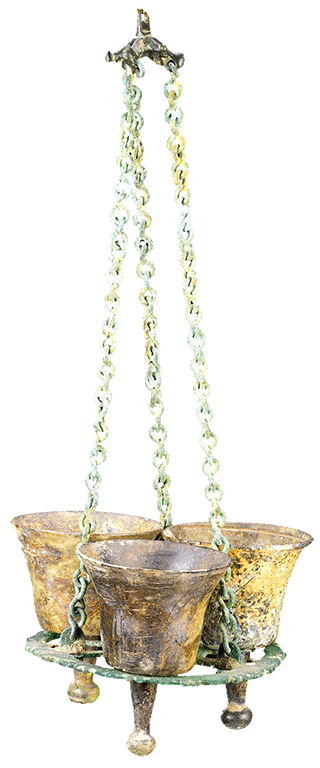 Polykandelon with Glass Lights

---
Here's an example of a three-light chandelier in bronze or brass. There were hundreds of much larger examples in Hagia Sophia, which were made of silver. A large polykandela with 12 glass lights would provide the the same light as a single 40 watt bulb.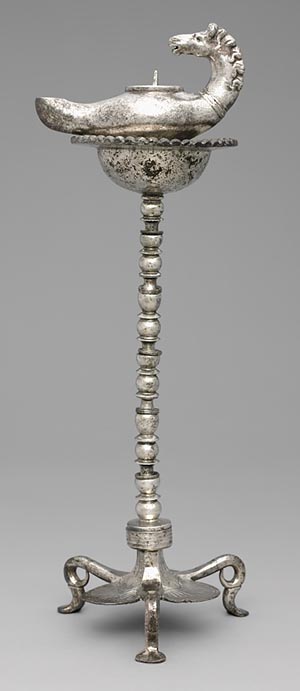 Silver Lampstand

---
Lampstand with three-foot tripod base.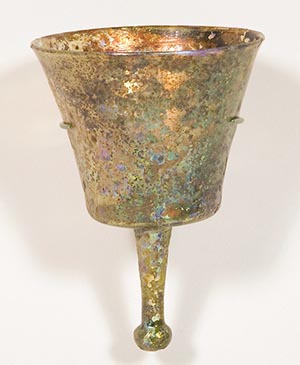 Glass Lamp from a Polykandelon

---
This example, from the Art Institute of Chicago is sixth century and 5 inches tall. The beautiful iridescent surface is the result of centuries buried in the earth. Originally the glass was clear.
.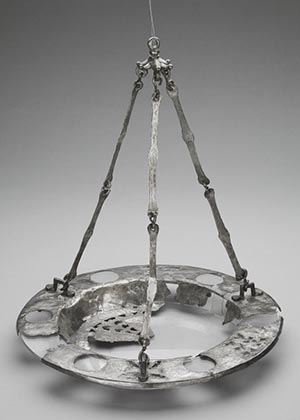 Small Silver Polykandelon
---
It is 9 inches wide and was made in Constantinople in the 6th century carrying hallmarks from the reign of Justin II (568-574). The flat edge is pierced with six holes one inch in diameter, alternating with either an equal-armed cross or a palmette-like design; the sunk centre is pierced with six radiating limbs and the interstices filled with similar palmette-like designs; the dish is suspended by three chains uniting at the top in a star-shaped finial and ring. Underneath are two control stamps from the reign of Justin II. It was made in Constantinople in the 6th century and is now in the British Museum.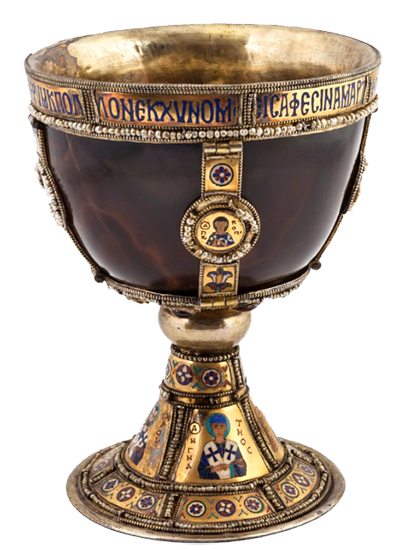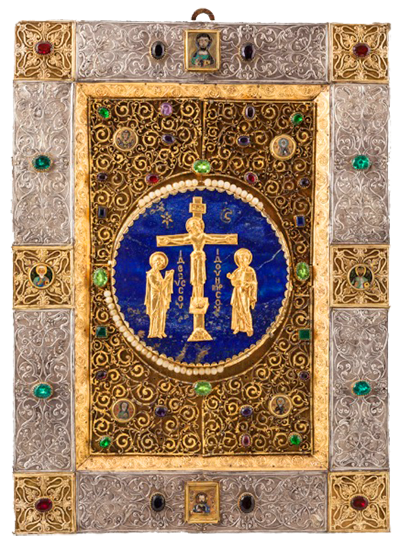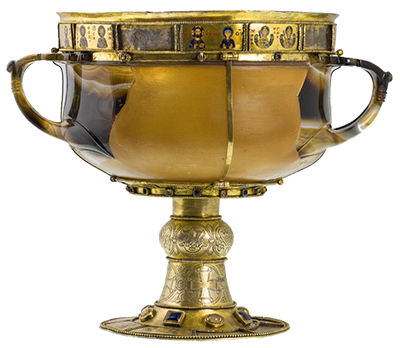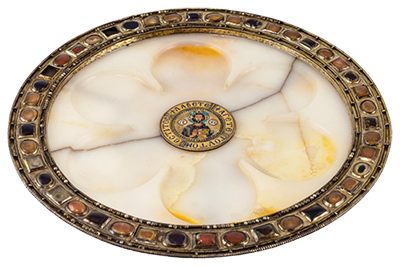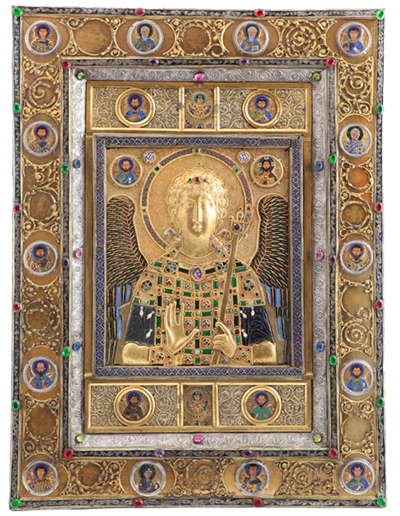 Crusader Loot from 1204
---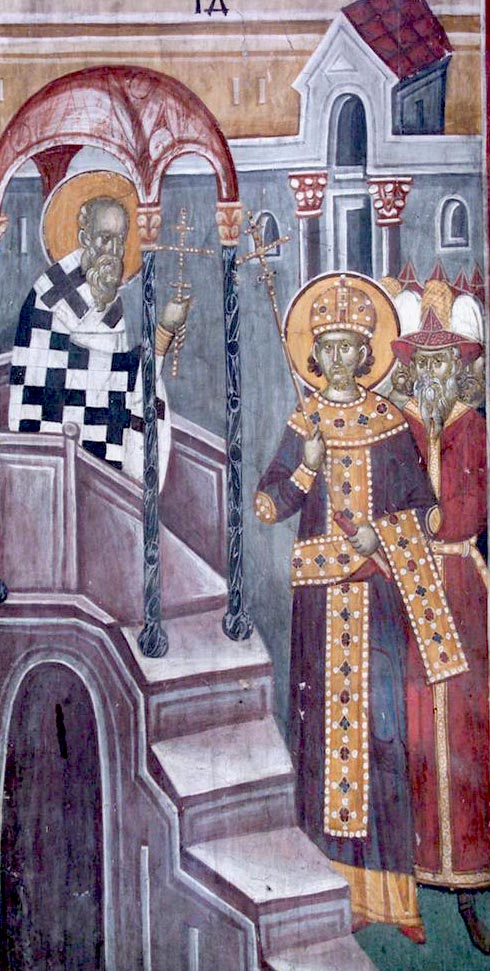 Byzantine Emperor at the Ambo

---
A 13th century fresco from Serbia shows an Emperor standing at the ambo in Hagia Sophia. The artist has taken liberties with his depiction. Men could not wear hats or crowns in Hagia Sophia or any other church. The crown officials with the Emperor are wearing some interesting hats! They were quite the rage at the time. During the last few years of the reign of Andronikos II there was a loosening of protocol and foreign fashions were seen at court.
---
Collections of Beautiful Icons
---