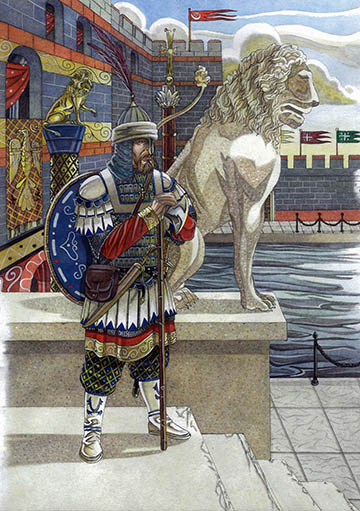 This Varangian Guard is standing outside the Boukoleon Palace, which was decorated with statues of lions and bulls. You can see banners on the right.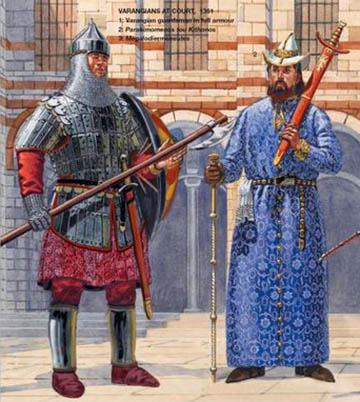 Here we see a guard and court official standing in the courtyard of the Blachernae Palace. He might not be a Varangian because he is not carrying an axe. That strange white hat was actually worn in late Byzantine times. Byzantine peaked hats were widely admired abroad.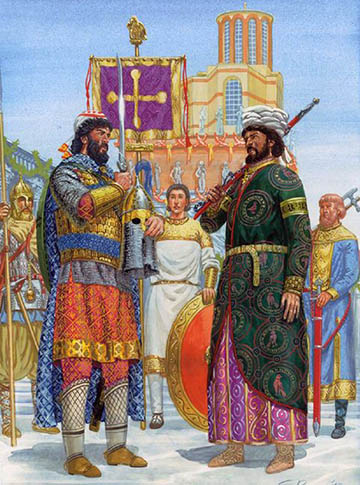 The Chalke Gate of the Great Palace had a high dome over it like this one.
---
Collections of Beautiful Icons
---