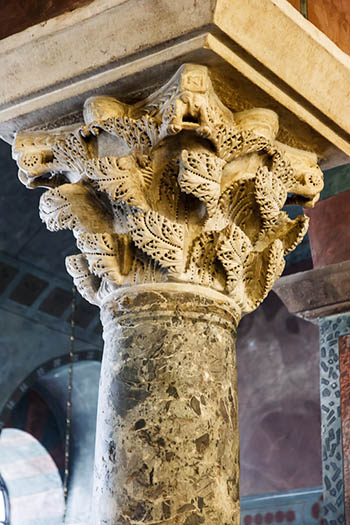 An example of a "wind-blown" acanthus capital on a column of verde antico.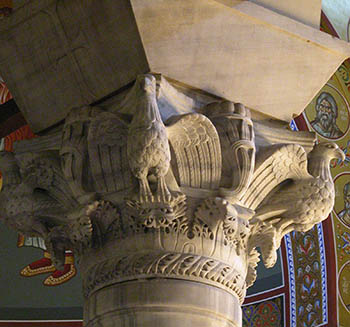 Here is capital carved in proconnessian white marble with eagles.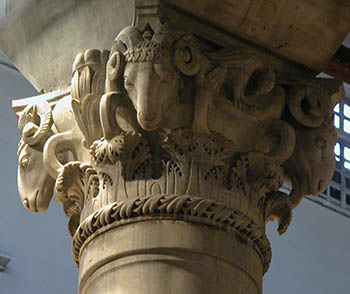 Here in place of eagles we see ram's heads.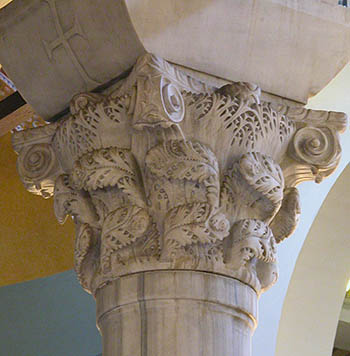 Another example of "wind-blown" acanthus on a column of white proconnesian marble.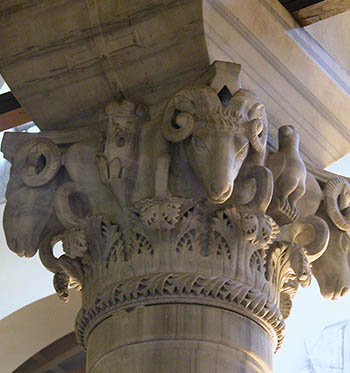 All of these capitals are carved in white proconnessian marble.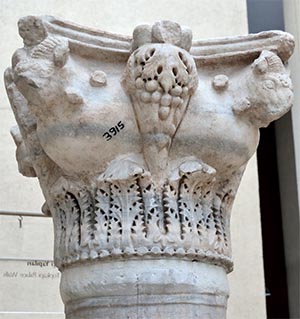 This battered capital was found on the grounds of the Mangana Palace and Church of Saint George of the Mangana. It's now in the Istanbul Museum.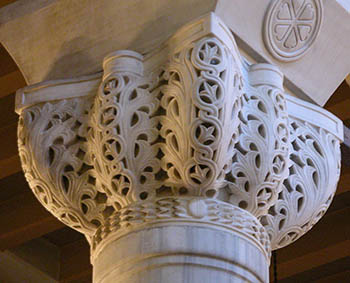 A basket capital.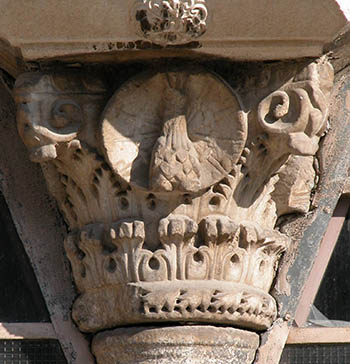 This capital originally had a peacock in the center which has broken off. It is on the exterior of a Byzantine building in Thessaloniki.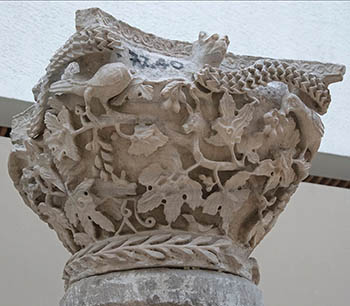 This is a beautiful lace capital with grape vines, grapes and birds eating them. The top of the capital is wrapped with the body of a snake. It is now in the Istanbul Museum. Perhaps this is the most beautiful capital that has survived from Constantinople.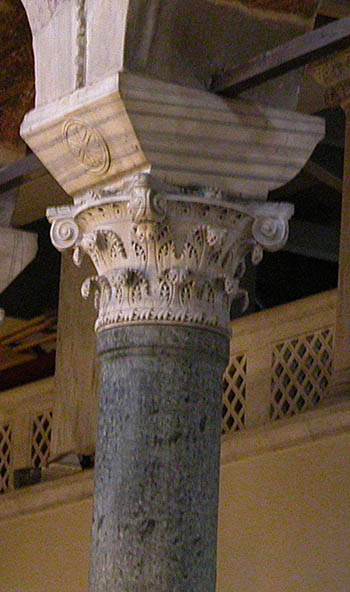 A beautiful Theodosian capital from Thessaloniki.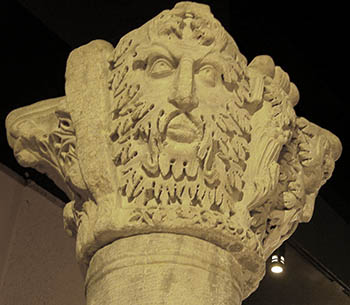 A wonderful "Green Man" capital in the Istanbul Museum. Green Men can be seen in the floor mosaics of the Great Palace.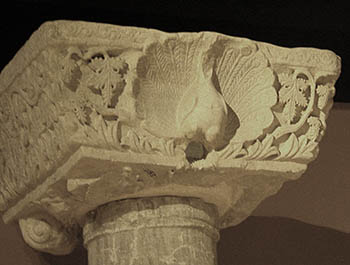 An ionic impost capital with a peacock.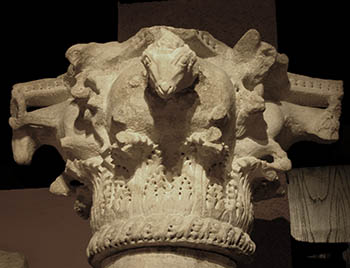 A capital with bull heads from the Istanbul Museum
---
Collections of Beautiful Icons
---