This head dates from 325–370. It was discovered in Rome in 1631. Like other portraits of Constantine the large round eyes look towards heaven or the sky. Here we see Constantine's large nose and his signature haircut.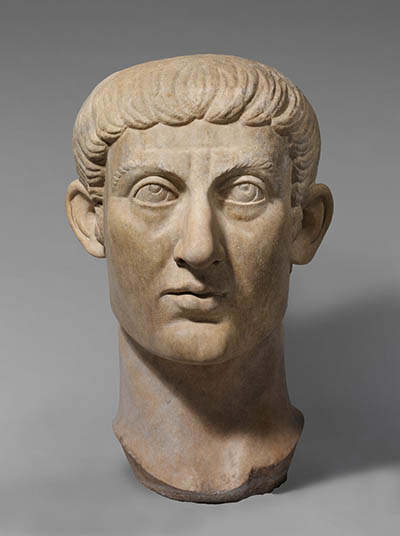 This over-life-sized marble head of Constantine is 37 inches tall and weighs more than 1100 lbs. It was mass-produced in a good quality marble. It was part of a government order for heads to be later inserted into other statues. Since the head was meant to be placed in another statue, with drapery over the head, it was not necessary to finish the hair.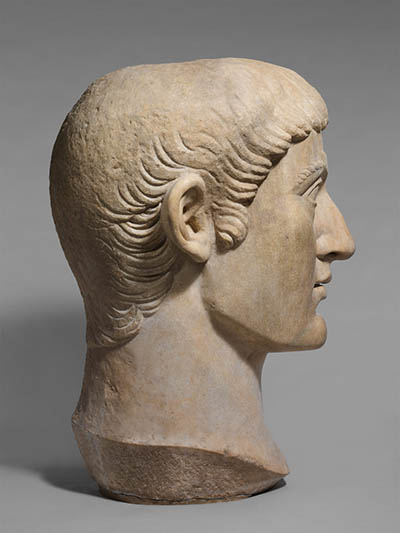 Wow, what a profile! The portrait head resembles Augustus. The mouth and chin are finely modeled and the resemblance to Augustus was intentional.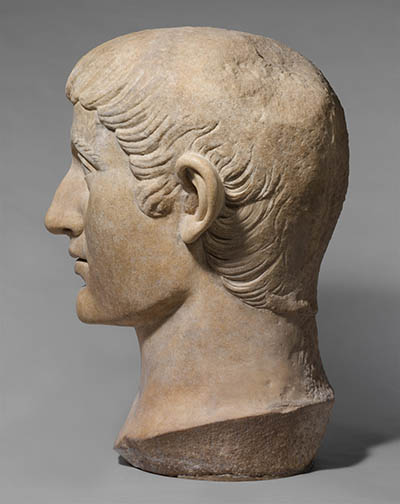 This bust has survived in an amazing condition. The nose is perfect.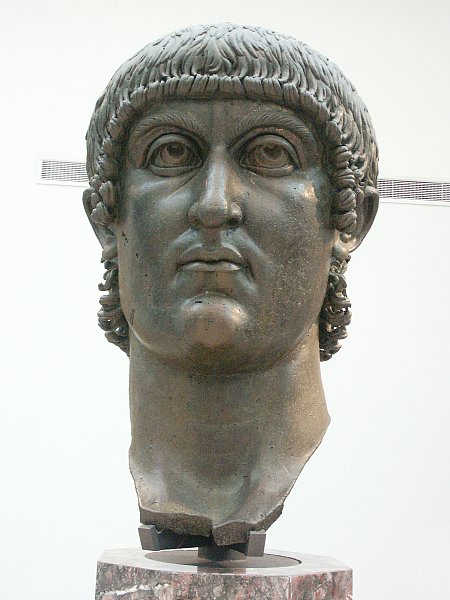 This colossal bronze statue of Constantine is in the Capitoline Museum in Rome. A finger from this statue has recently been connected to the hand. The hand is below. The finger has been previously believed to be a toe from another, unknown, colossal bronze.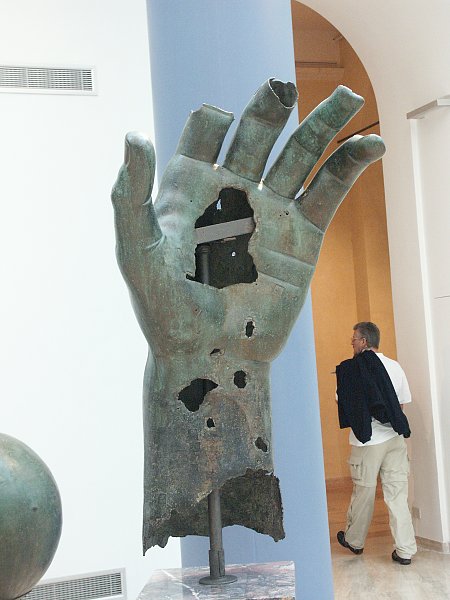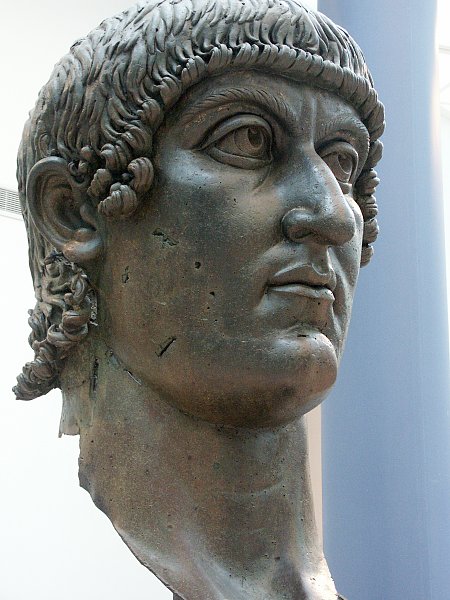 ---
Collections of Beautiful Icons
---