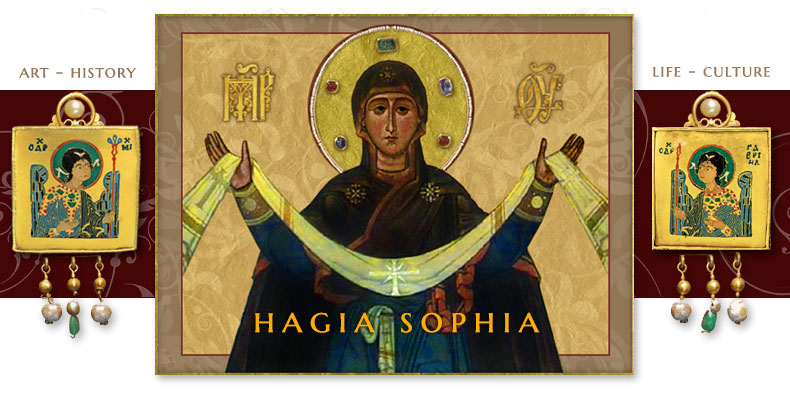 Christ Pantokrator in the Church of the Parigoritissa in Arta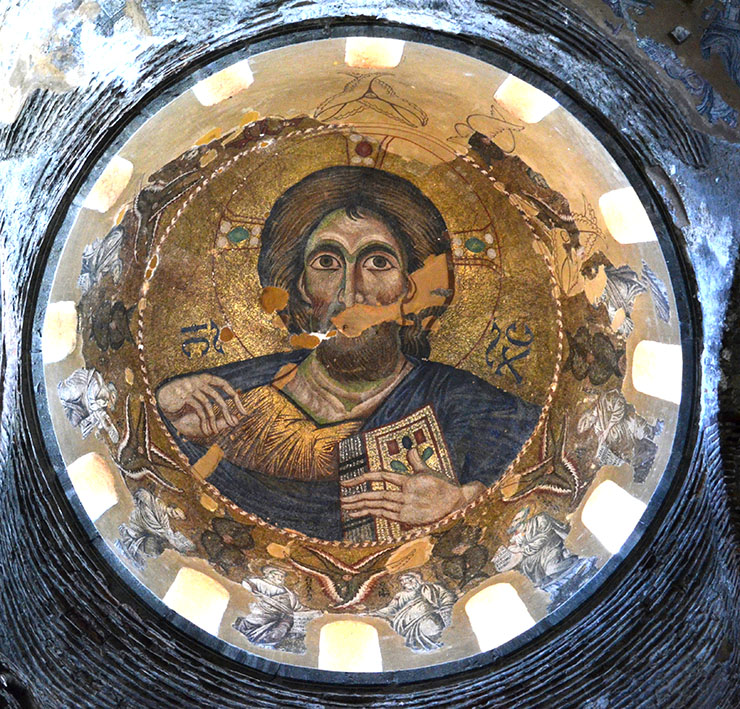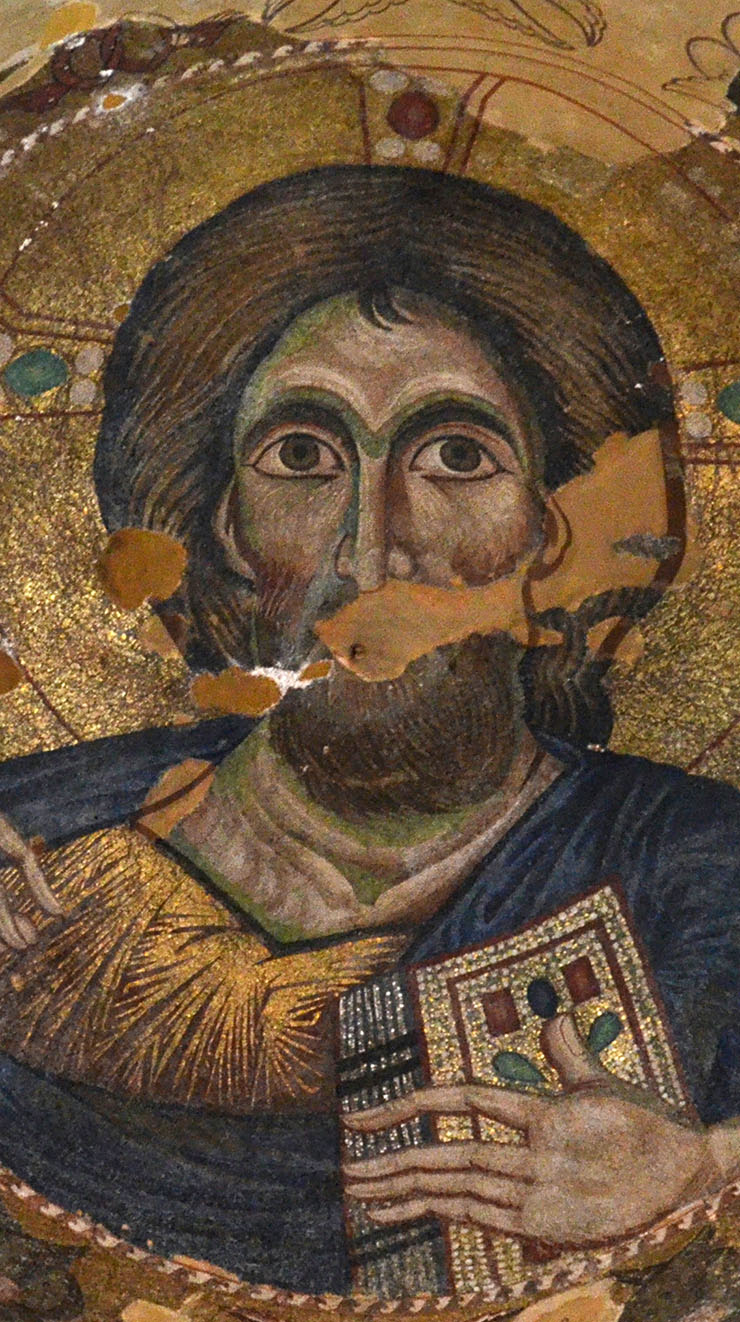 The founding inscription on the western wall of the main church, over the entrance, informs us that it was built in the period 1294-1296 by the Despot of Epirus, Nikephoros I Komnenos Doukas (1271-1296), his wife Anna Palaiologina Kantakouzene and their son Thomas. Anna, the niece of the Byzantine Emperor, Michael VIII, came from Constantinople where she and her family personally participated in the famous processions of the Hodegetria icon through the city. Anna had frescos painted in the Blachernae church in Arta depicting the procession - which are an amazing visual record of this weekly event in Constantinople.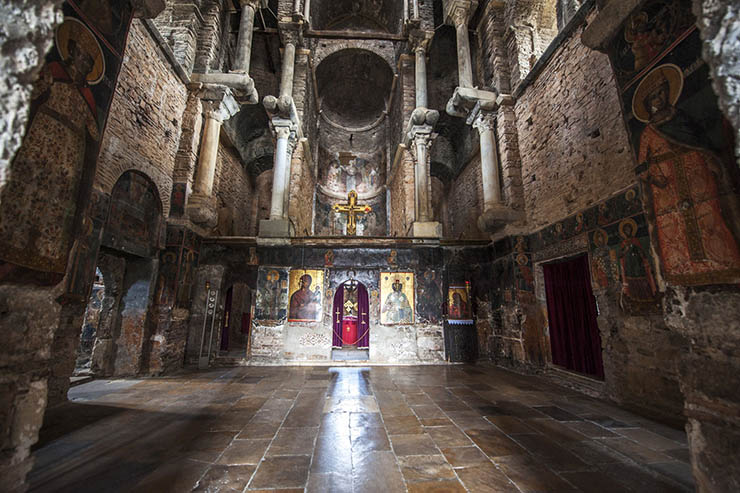 The church is one of the most original works of Byzantine architecture, comprising an octagon in a cross-in-square plan. The exteriorof the church does not correspond to its interior, which is not standard Byzantine practice. The central space is higher than it is wide, which is more Gothic than Byzantine as well. The front facade looks more like a Byzantine palace than a church.
They made the decision to use mosaic in this church to impress others with their wealth and power. The mosaic was made up of salvaged cubes from other abandoned churches. Their limited supply probably determined the mosaic decoration could not extend beyond the dome.
This is a hideous mosaic. Look at those fingernails! The eyes are frightening. Perhaps the artists had never made a mosaic in a dome, which distorts features. There are a large number of colors involved. The creators of the mosaic even used green in the face. Everything is a mess. The Despot must have been disappointed with the results. Below is a fresco from Decani which shows how an artist of the time could create a Pantokrator with huge eyes like this successfully.
There is a large collection of Byzantine sculpture found in the city of Arta. The stoneworkers seem to have been hard at work in this church and some of the carvings are charming. Perhaps the interior of the church looked more finished and lee rough when the walls were plastered and painted. I don't know if there was any marble wall revetment in the church. Below the pictures of the church itself I have posted a bunch of images of the prophets and angels inside the dome. This images are very faded, but they are the only ones that show these figures. For years I have been looking for these and was surprised to finally find them. They are all life-sized.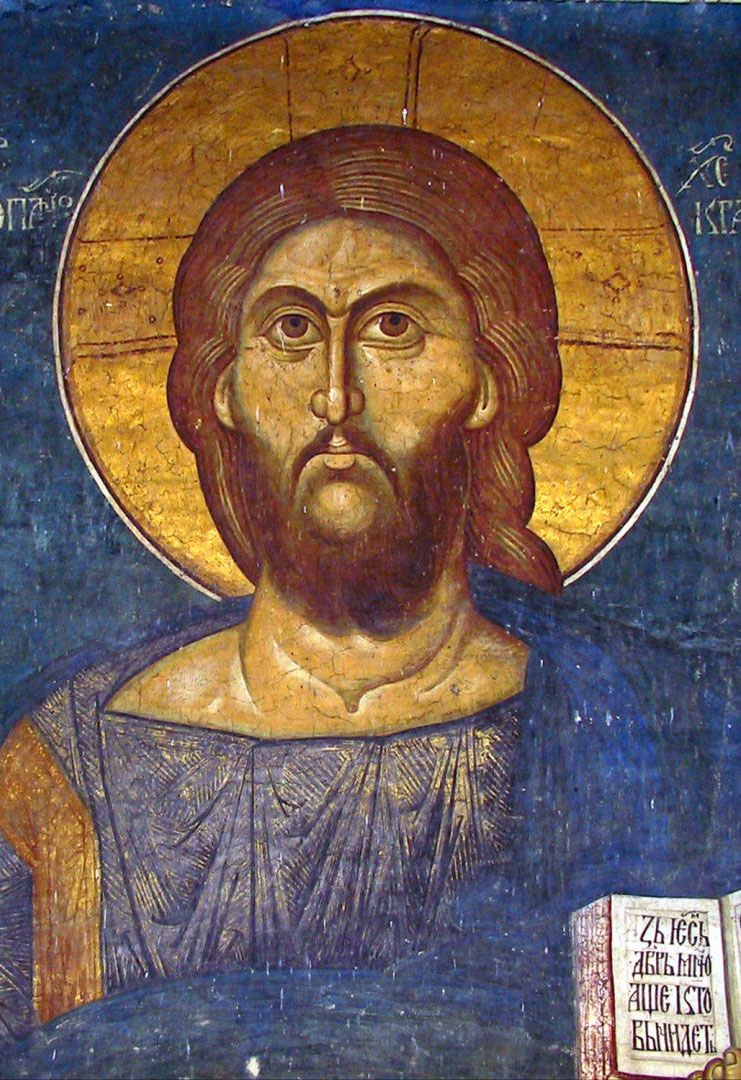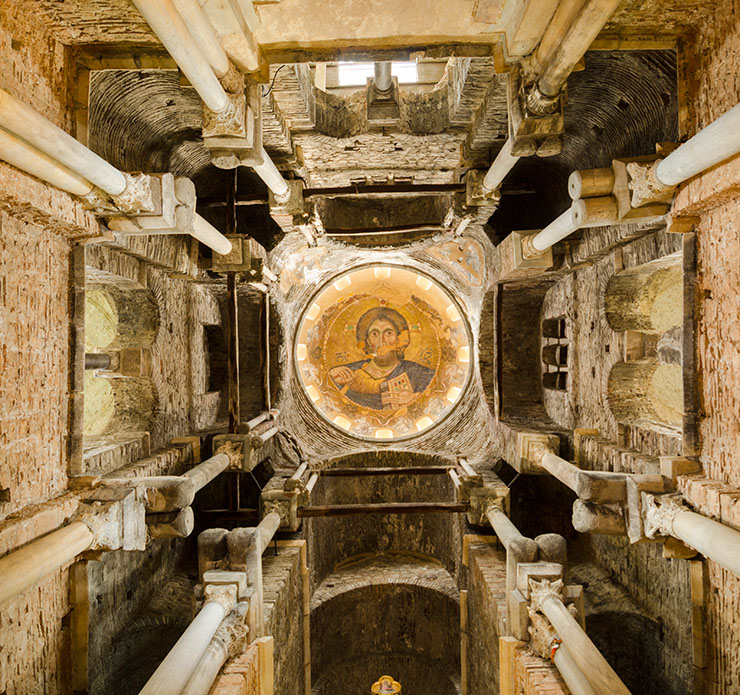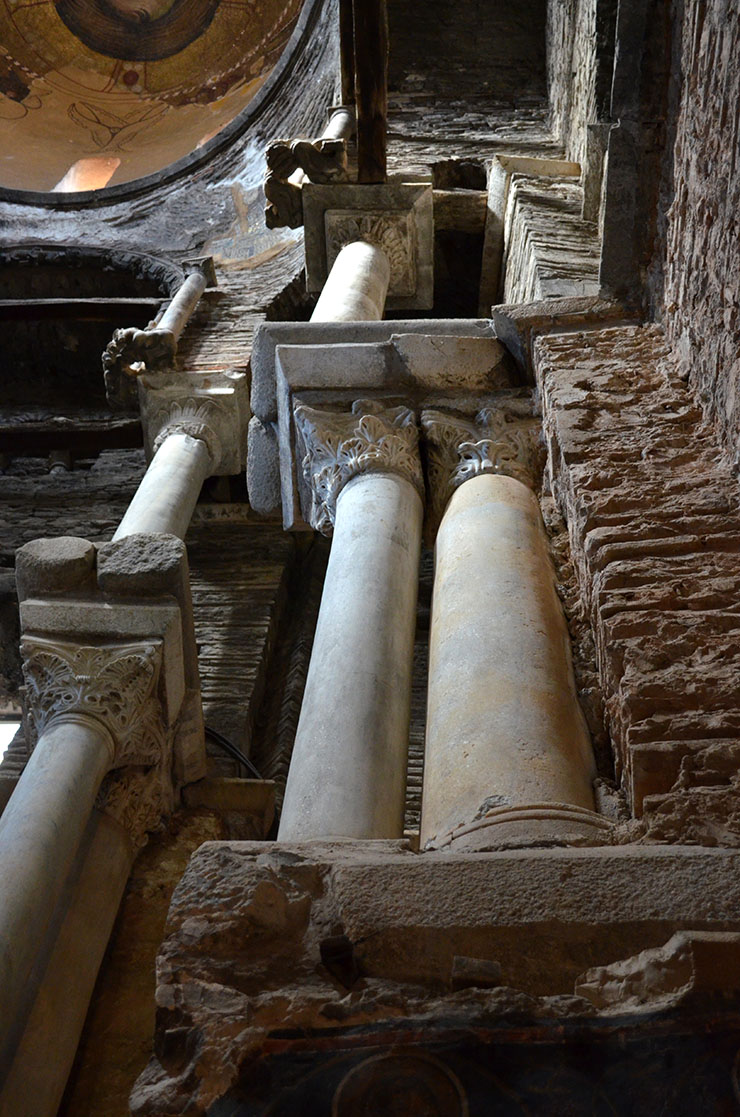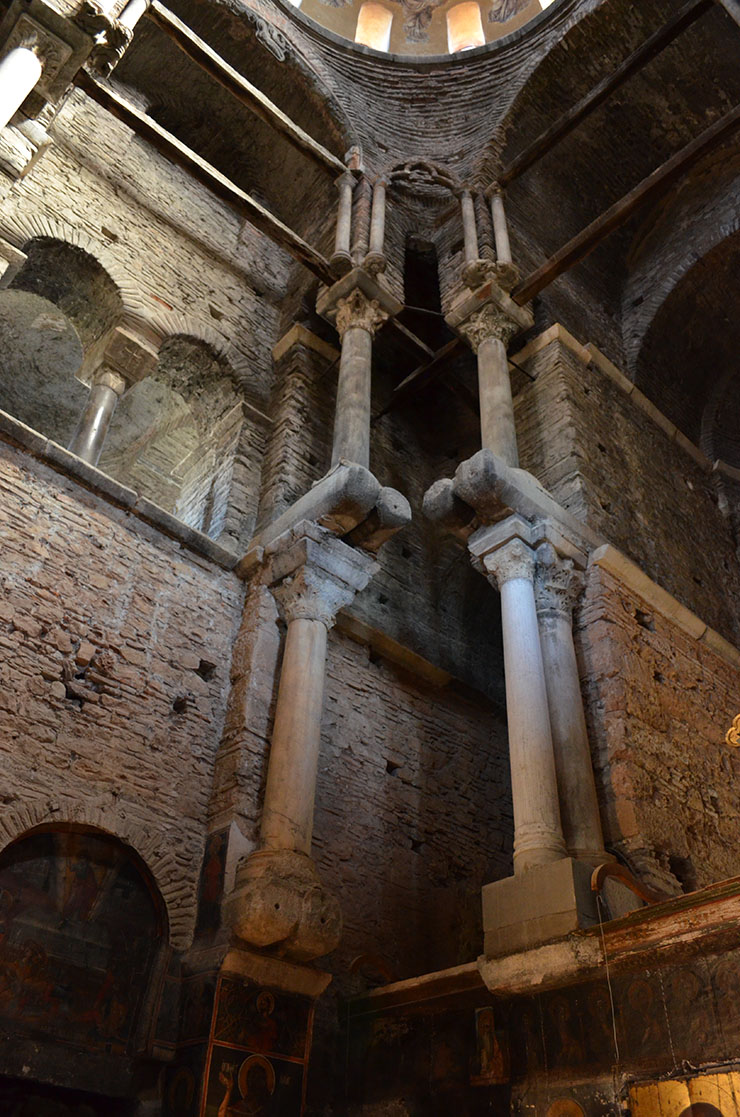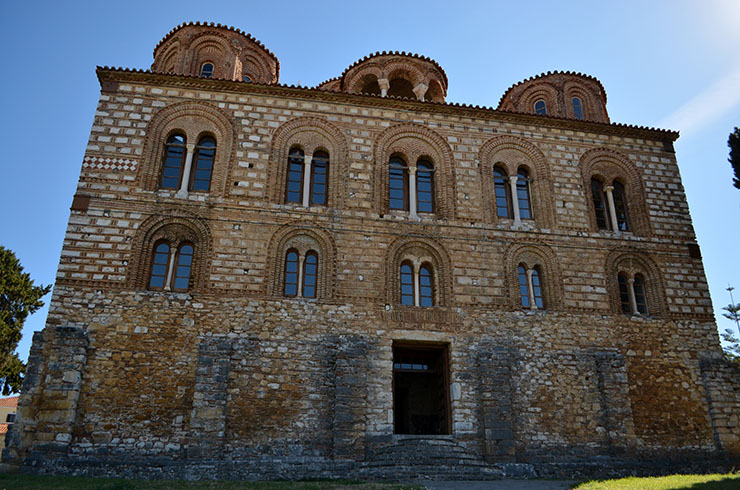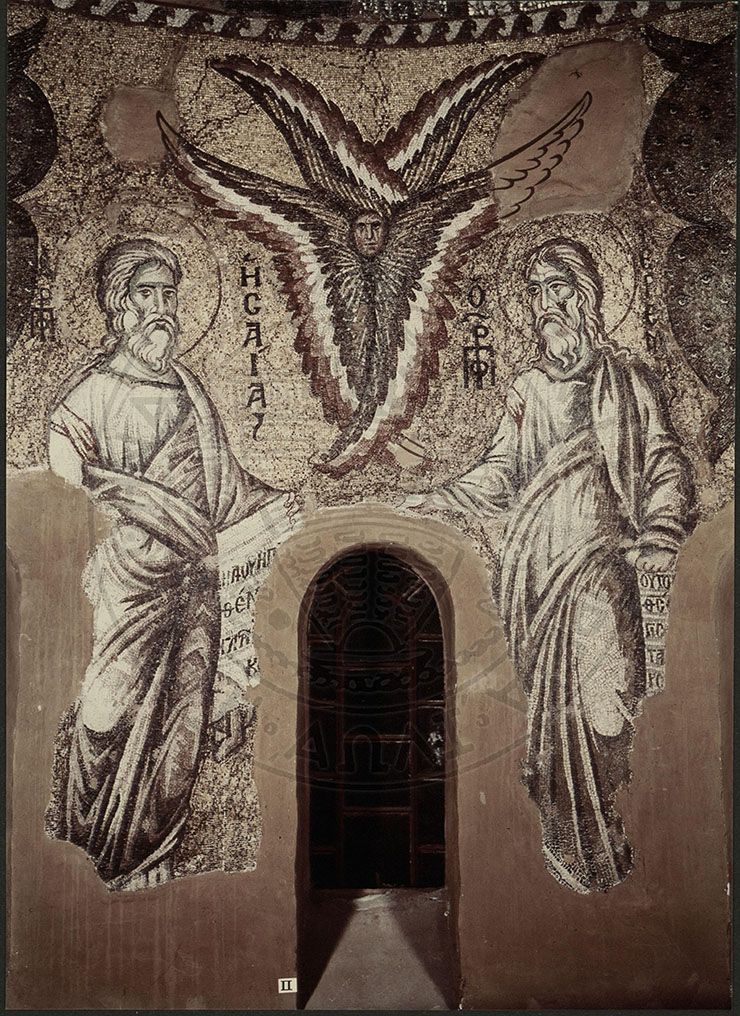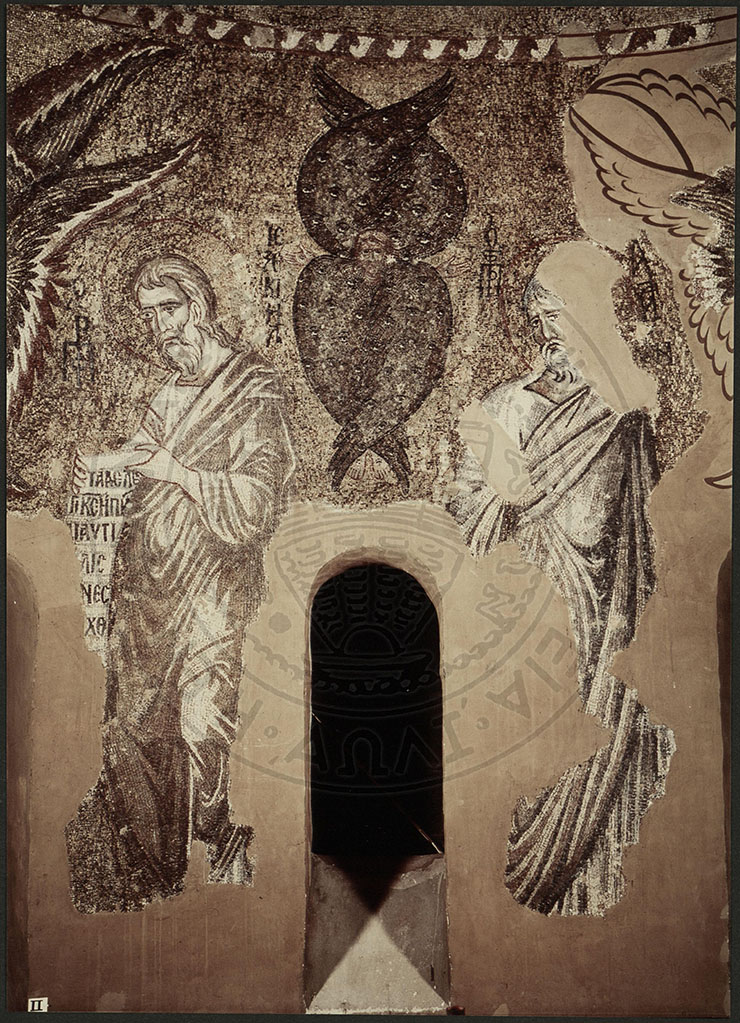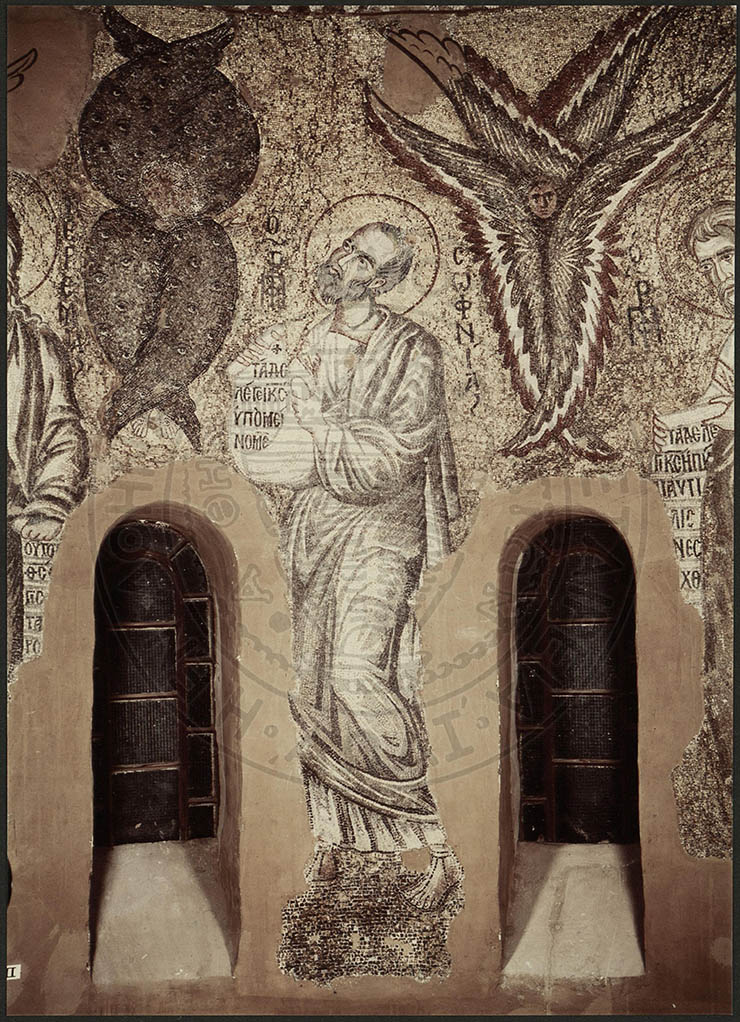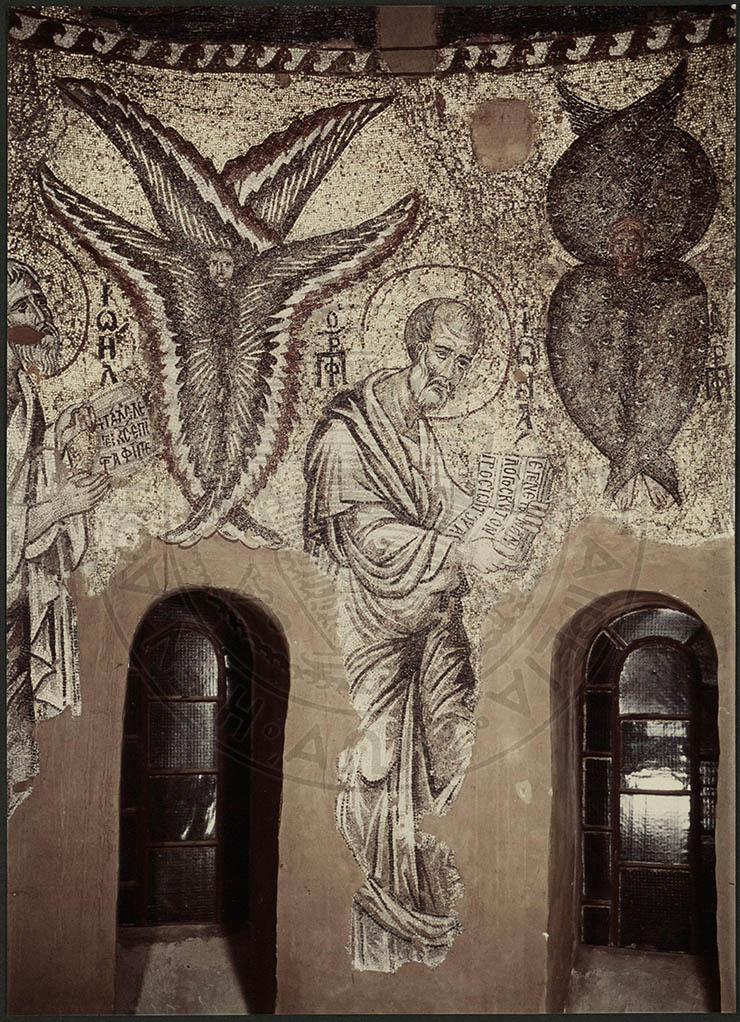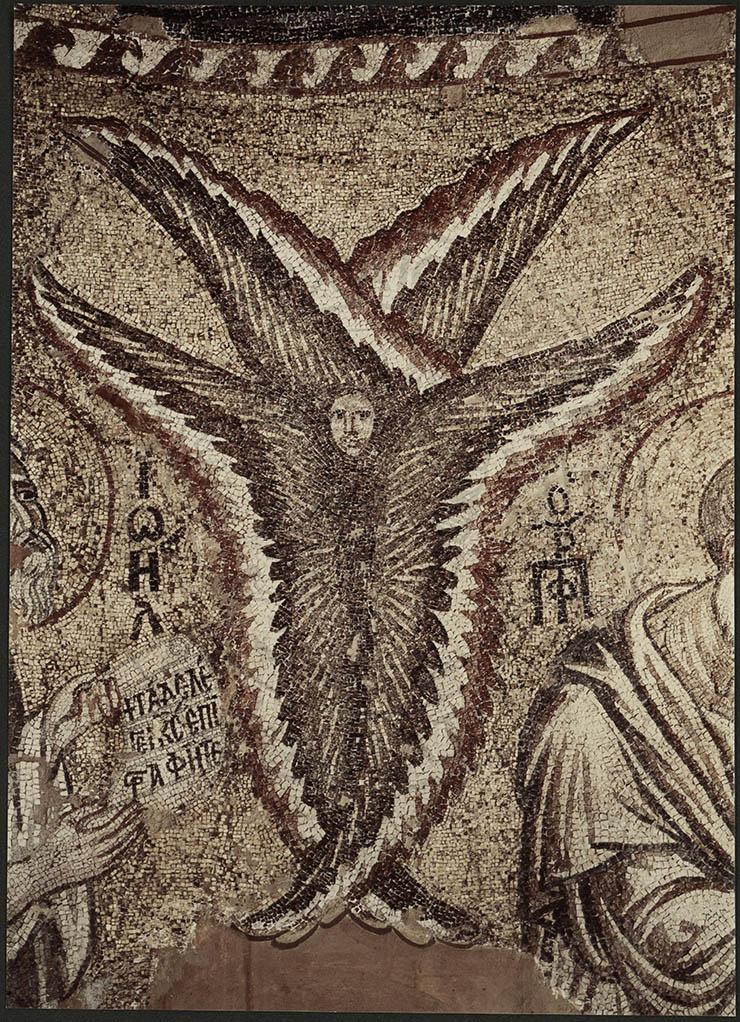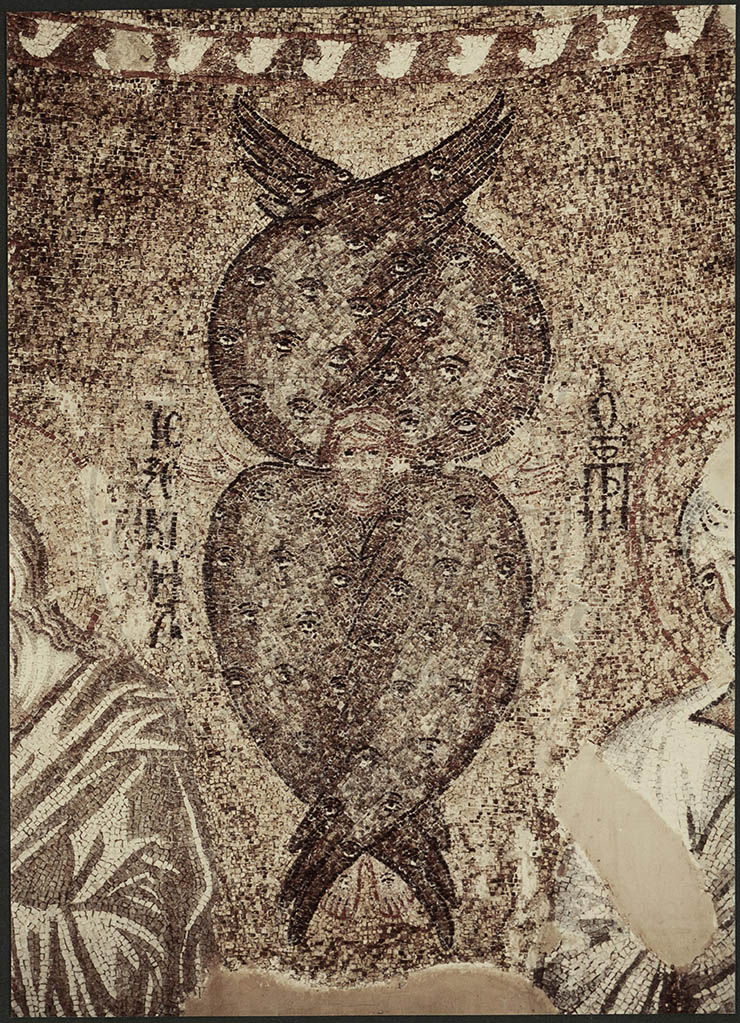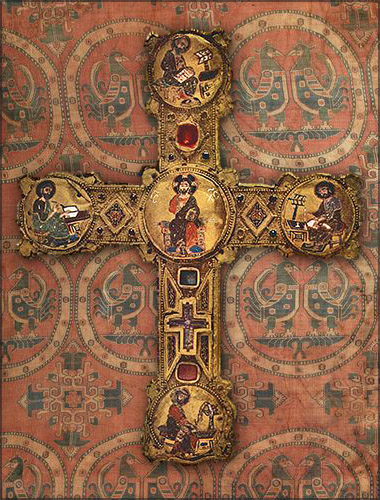 More Views of Arta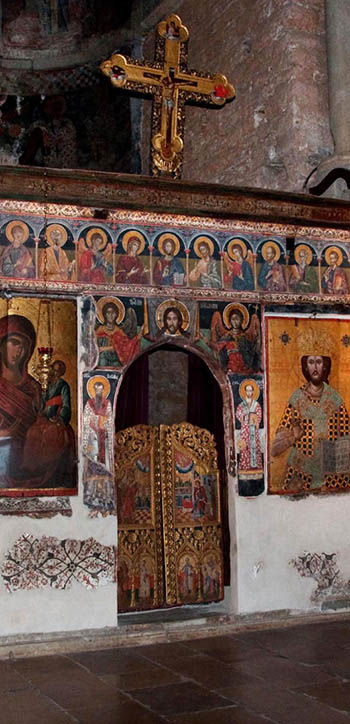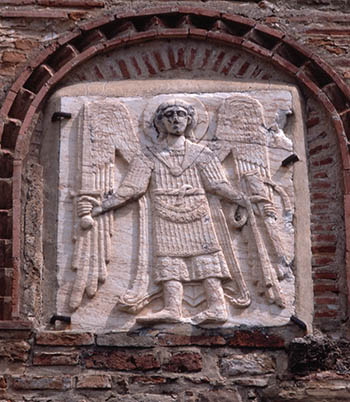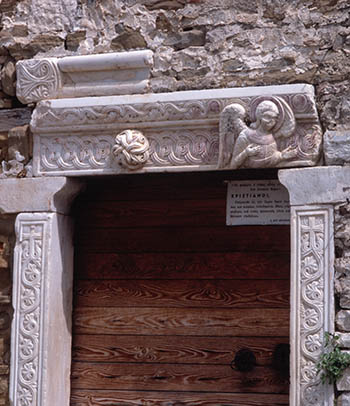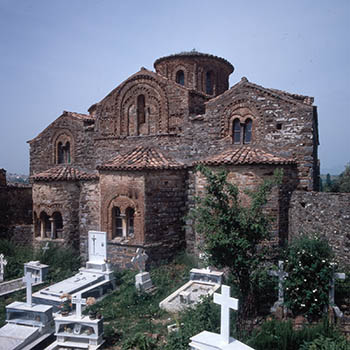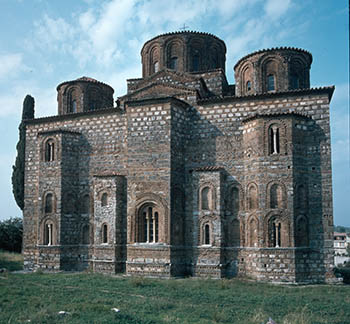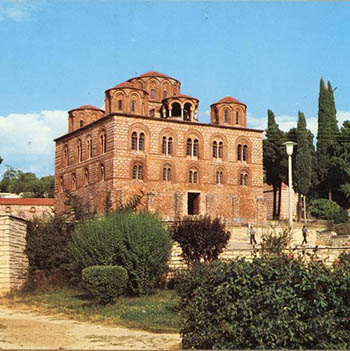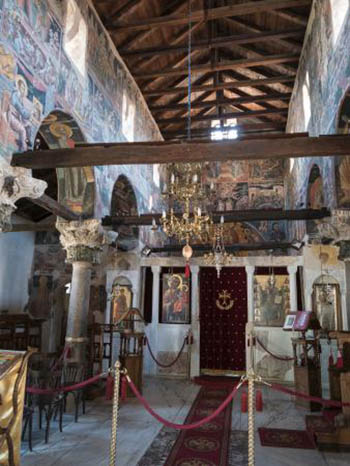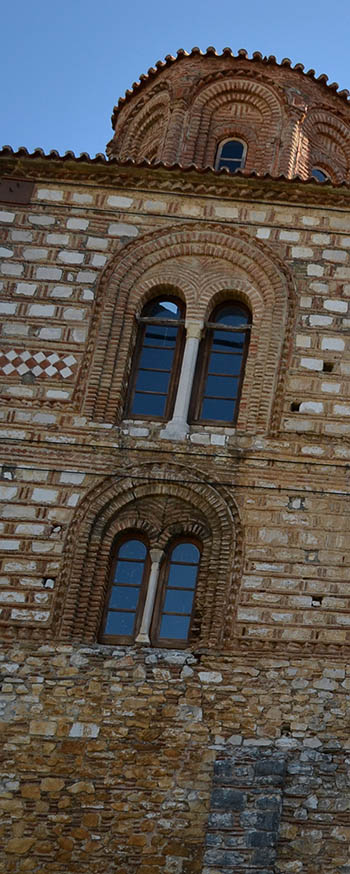 ---
Collections of Beautiful Icons
---