---
Saint Demetrios of Thessalonica
---
Saint Demetrius was a Thessalonian. When Maximian first came to Thessalonica in 290, he raised the Saint to the rank of Duke of Thessaly. But when it was discovered that the Saint was a Christian, he was arrested and kept bound in a bath-house. While the games were under way in the city, Maximian was a spectator there. A certain friend of his, a barbarian who was a notable wrestler, Lyaeus by name, waxing haughty because of the height and strength of his body, boasted in the stadium and challenged the citizens to a contest with him. All that fought with him were defeated. Seeing this, a certain youth named Nestor, aquaintance of Demetrius', came to the Saint in the bath-house and asked his blessing to fight Lyaeus single-handed. Receiving this blessing and sealing himself with the sign of the precious Cross, he presented himself in the stadium, and said, "O God of Demetrius, help me!" and straightway he engaged Lyaeus in combat and smote him with a mortal blow to the heart, leaving the former boaster lifeless upon the earth. Maximian was sorely grieved over this, and when he learned who was the cause of this defeat, he commanded straightway and Demetrius was pierced with lances while he was yet in the bath-house, As for Nestor, Maximian commanded that he be slain with his own sword.

---
Saint George of Lydda
---
George was born of a father from Cappadocia and a mother from Palestine. Being a military tribune, or chiliarch (that is, a commander of a thousand troops), he was illustrious in battle and highly honored for his courage. When he learned that the Emperor Diocletian was preparing a persecution of the Christians, Saint George presented himself publicly before the Emperor and denounced him. When threats and promises could not move him from his steadfast confession, he was put to unheard-of tortures, which he endured with great bravery, overcoming them by his faith and love towards Christ. By the wondrous signs that took place in his contest, he guided many to the knowledge of the truth, including Queen Alexandra, wife of Diocletian, and was finally beheaded in 296 in Nicomedia.
His remains were taken by his servant from Nicomedia to Palestine, to a town called Lydda, the homeland of his mother, and then were finally transferred to the church which was raised up in his name.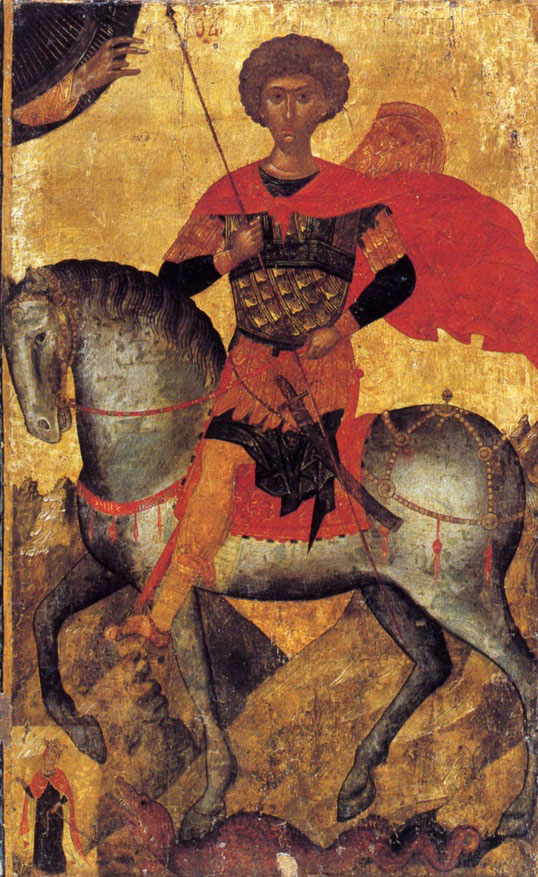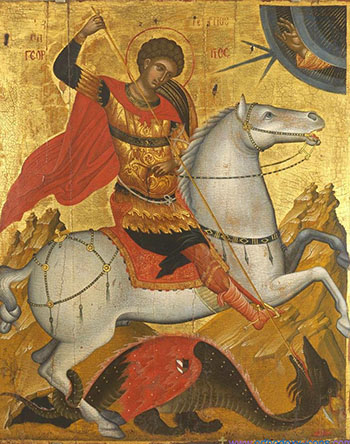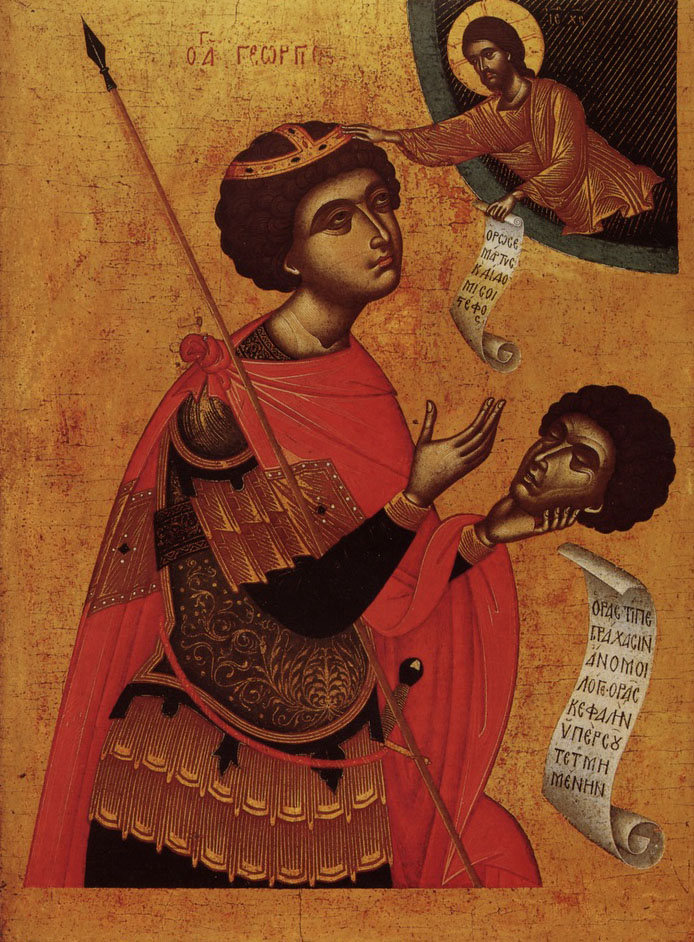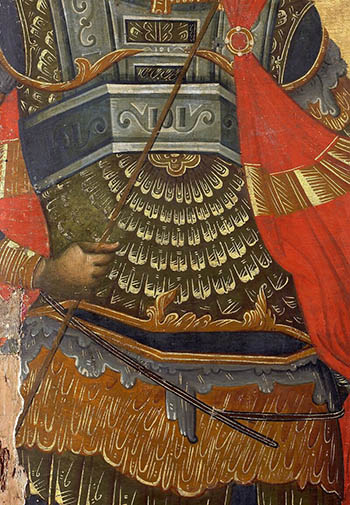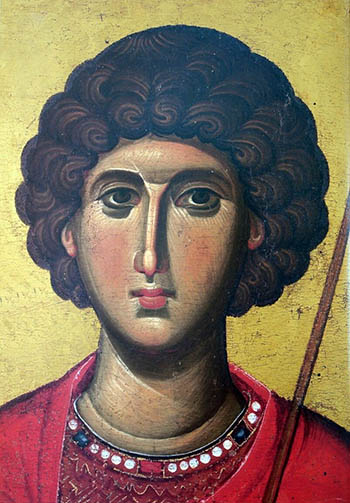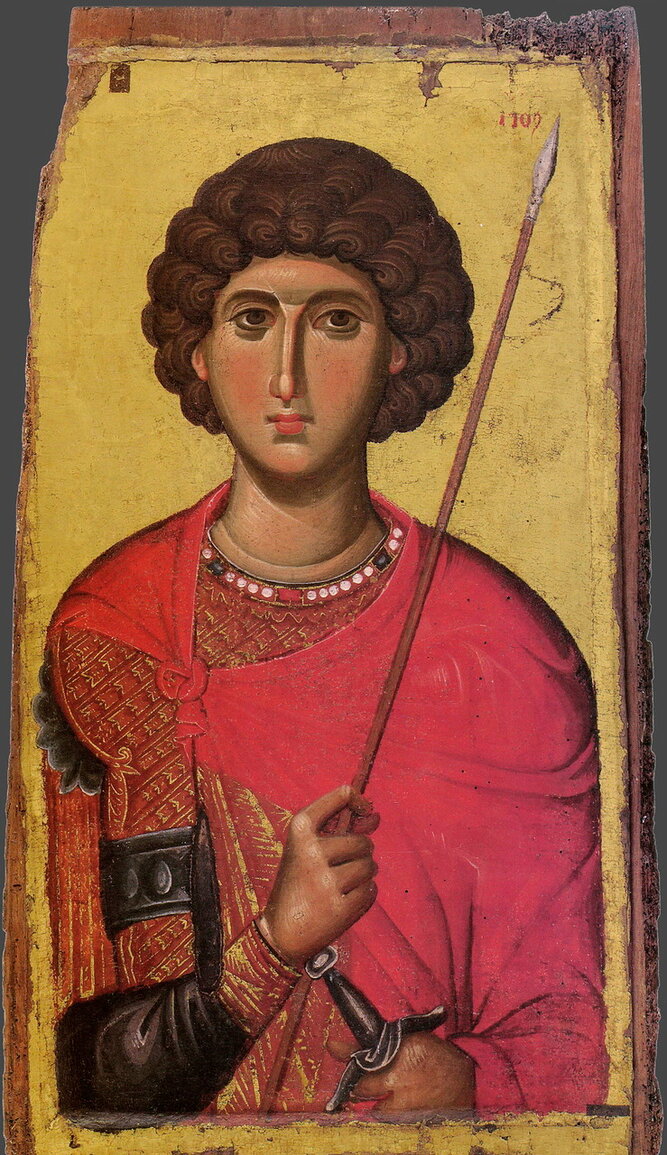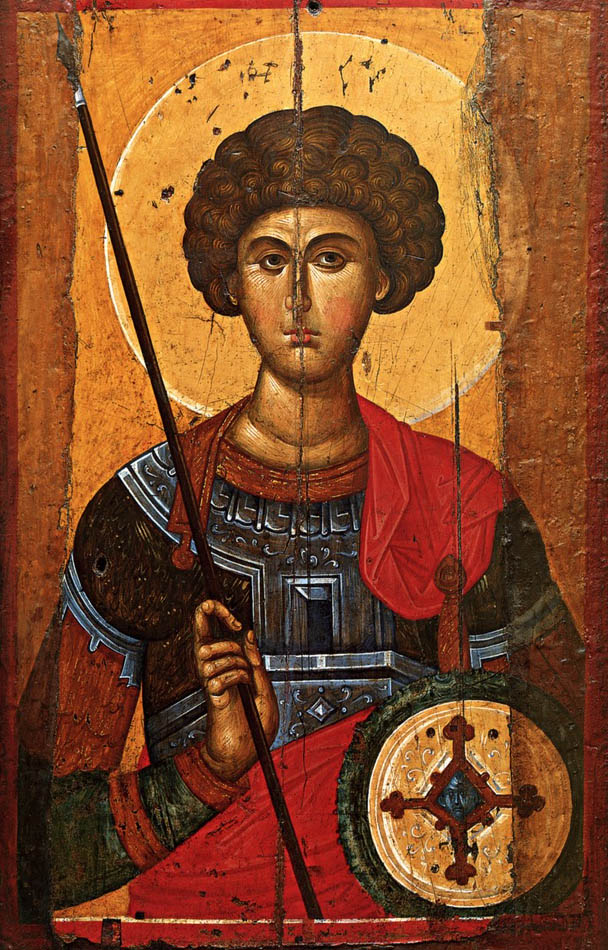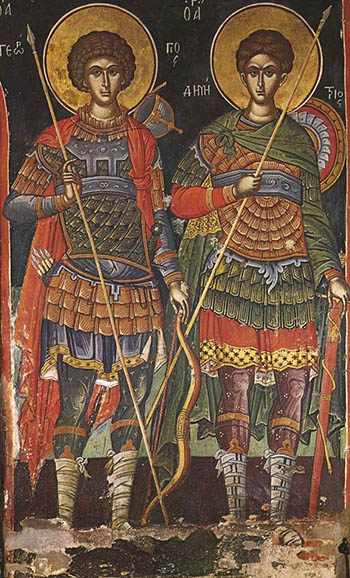 ---
Collections of Beautiful Icons
---