The Nicopeia Icon of San Marco
---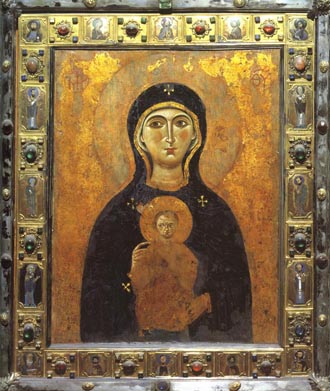 The barons and the Venetians battered the walls and towers day and night without with various machines, and redoubled the War, conducting many great skirmishes from one area to another; it was in one of these that they valorously acquired the banner of the Tyrant, but with much greater joy a panel on which was painted the image of Our Lady, which the Greek Emperors had continuously carried in their exploits, since all their hopes for the health and salvation of the Empire rested in it. The Venetians held this image dear above all other riches and jewels that they took, and today it is venerated with great reverence and devotion here in the church of San Marco, and it is one that is carried in procession during times of War and plaque, and to pray for rain and good weather.

Giovanni Ramusio - 1559
This icon is of the same type seen in the mosaic to the left. This image of the Virgin was closely associated with the Imperial throne and the City of Constantinople itself. The icon is in its original Byzantine frame of gilded silver with gold enamels, pearls and gemstones. The surface of the icon and the figure of Christ was badly damaged by the attachment of jewels and pearls to the icon by Venetian devotees of the icon. These were recently removed and the icon was restored. The face of the Virgin is very well preserved and shows extreme delicacy and refinement in the the painter's technique. The icon was meant to be seen from a great distance and in low light. Here's a close-up view of it.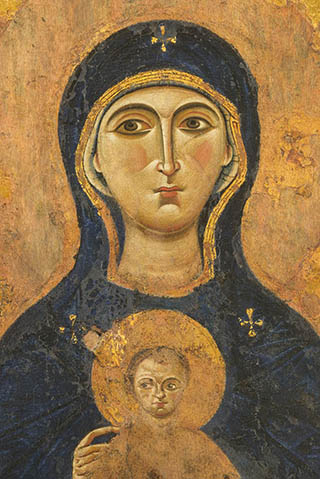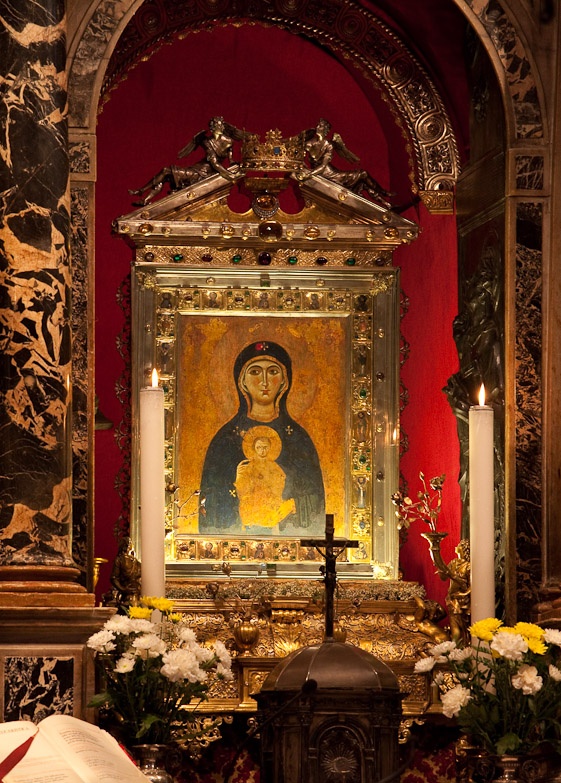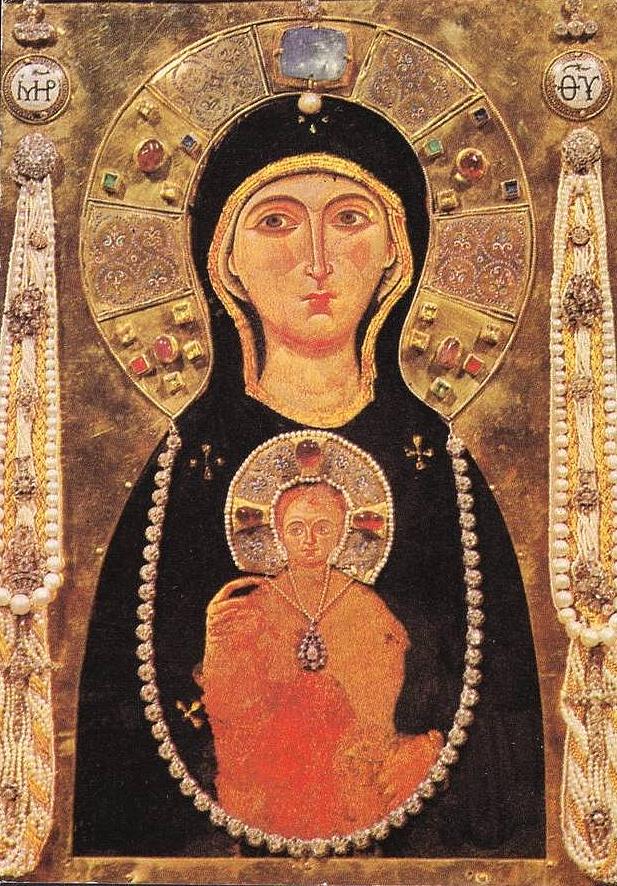 Above is the icon before its restoration.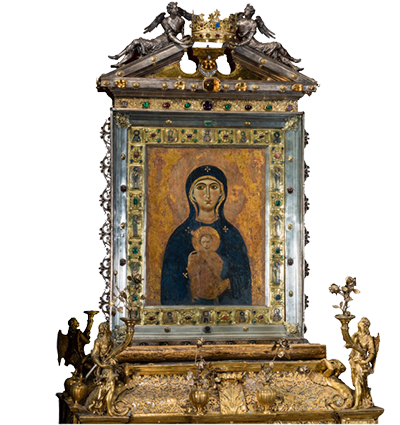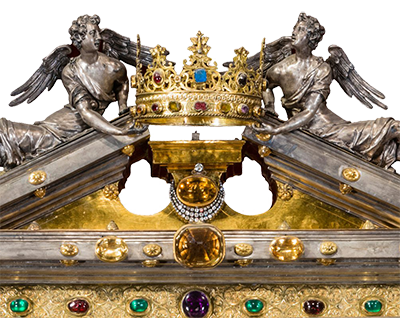 Above you can see what the shrine looks like in San Marco today.
Icons like this were continuously processed through the streets of the city, moving from one church to another. The processions could be very colorful and exotic, with strange ceremonies, beautiful unearthly chants, rich costumes, incense and candles. Special companies of men were formed to escort the icon back and forth. One guild that escorted the famous (and huge) bejeweled Hodegritria icon dressed as angels in red robes, with red hats and wings. They were blindfolded and it was claimed they were supernaturally directed by the Virgin herself as they carried her icon through the streets.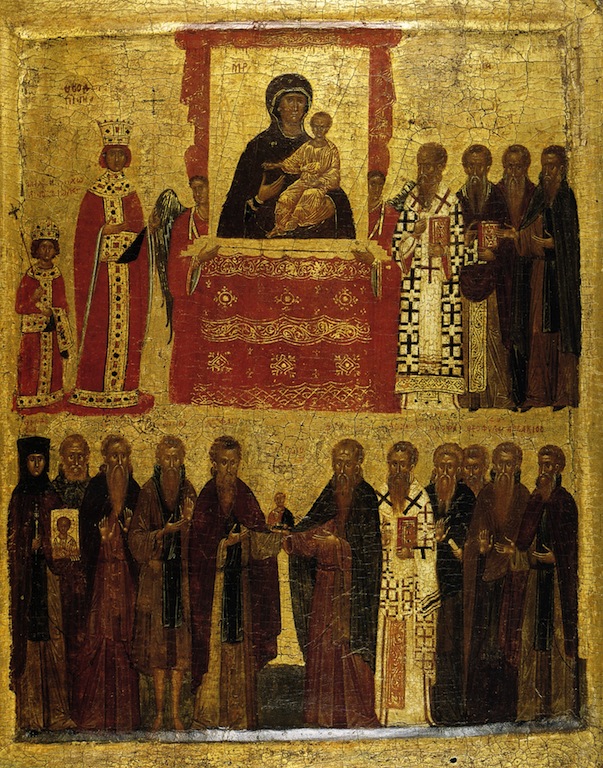 The Hodegetria icon in its shrine within the grounds of the Great Palace. you can see the 'angels'; on either side of the icon, attending to the curtain below: