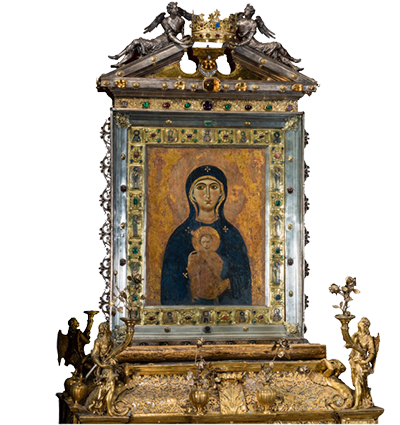 Above you can see the elaborate shrine built to house the icon in Saint Mark's in Venice. A stand like this is called a kiot in the Orthodox world.
---
Virgin Enthroned with Christ
---
Below you can see an icon showing the Theotokos and Christ seated that shows the Virgin's hand in a similar position. Sometimes - like in the Theotokos in the mosaic of John II - Christ is suspended by a standing figure. This is a 15th or 16th century icon from Crete.

---
Virgin From Hagia Sophia
---
Here is the Theotokos from the mosaic of John II Komnenos and Augusta Eirene in Hagia Sophia.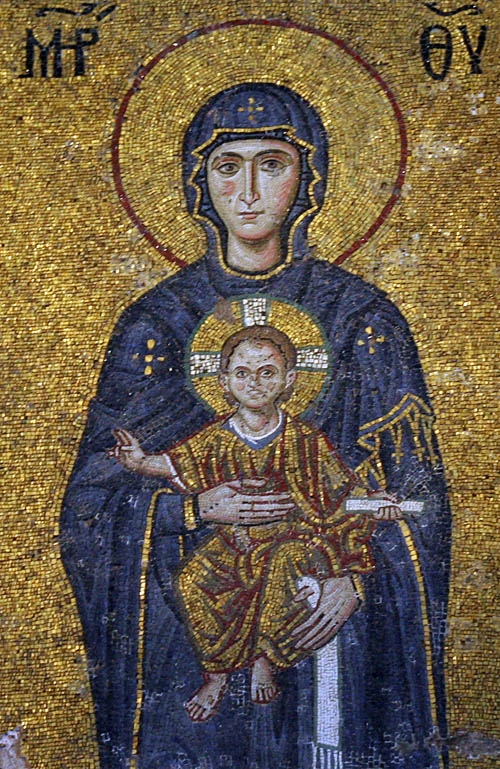 It appears Christ is almost suspended in mid-air. The eyes of the Virgin are looking slightly towards the right while Christ looks directly ahead. When the Imperial family visited the South Gallery they entered through a door to the right of this panel. Right in front of it was a marble altar set on columns.
---
Veils on Icons
---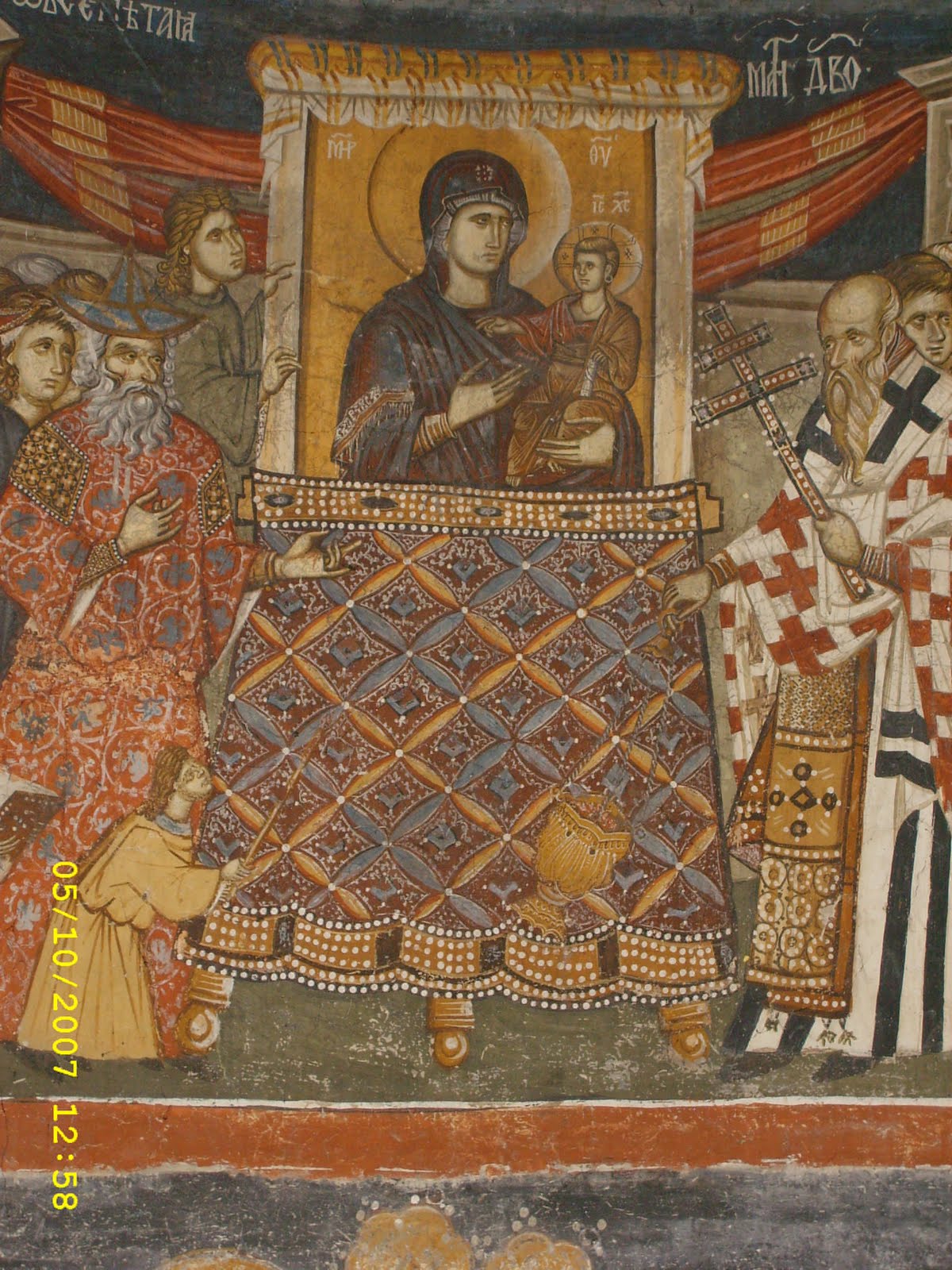 Above you can see how embroidered silk veils set with pearls and jewels were attached to the base of the famous Hodegetria icon. At the top of the icon you can see more veiling. It was covered by veils at night. The Nicopeia icon had similar veils. Other, similar. jeweled veils were used in the great silver ciborium of Hagia Sophia.
---
Eyes of the Virgin
---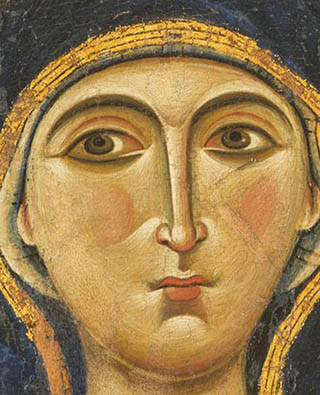 The eyes are the famous almond-shaped eyes that make icons of the Virgin so beautiful. Strong, dark eyebrows were considered very beautiful at the time. Byzantine women, even young women, used lots of cosmetics including dark mascara around the eyes and heavily rouged cheeks. This was true of all classes of women from empresses to shopkeepers. Similar eyes can be seen in the eyes of the Kahn Madonna and the Virgin of Vladimir, both icons of the 12th century when Byzantine art had reached it's zenith.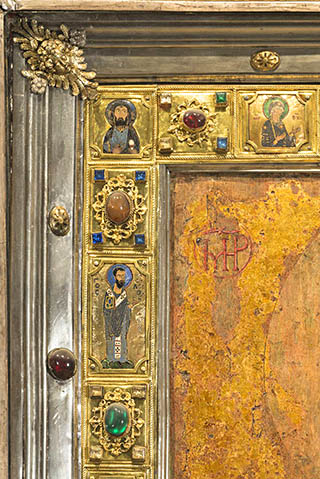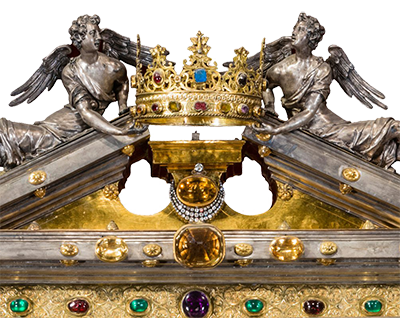 ---
Collections of Beautiful Icons
---