The manuscript is named for its creator, Theodore, a monk from Caesarea who lived and worked at the Studios Monastery in Constantinople. Unusually, it appears that Theodore was responsible both for the script and for the illuminations. It was more common for these tasks to be completed by two (or more) individuals. Theodore produced 435 marginal illustrations that act as a commentary on the text of the Psalms.
It was made for Michael, the abbot of the monastery, in February 1066.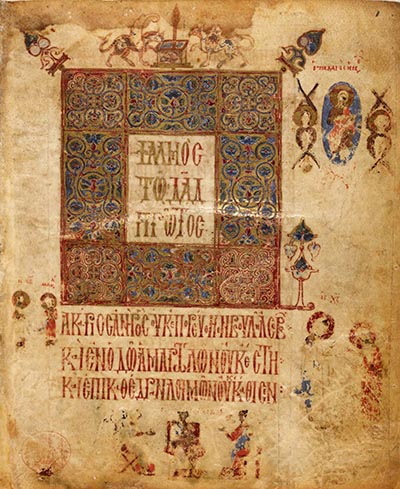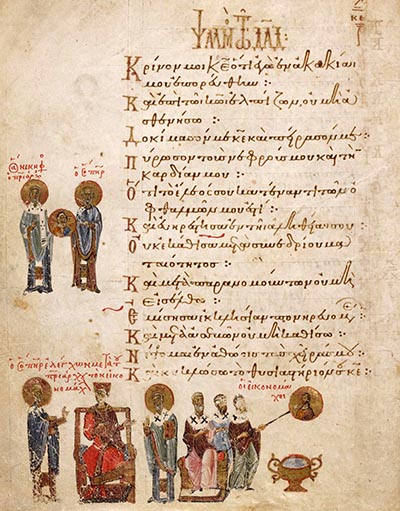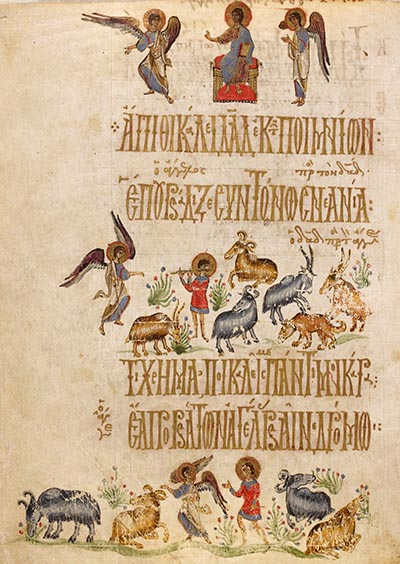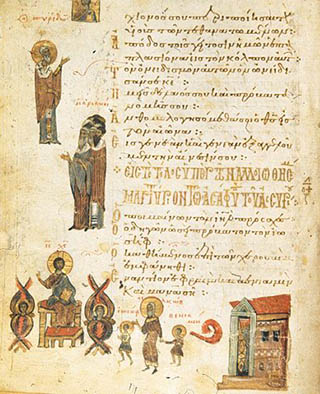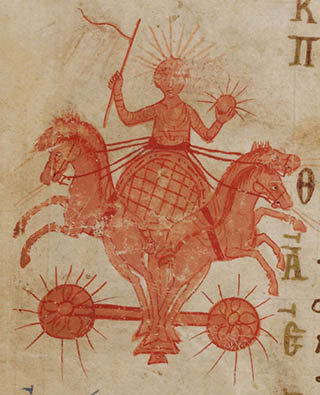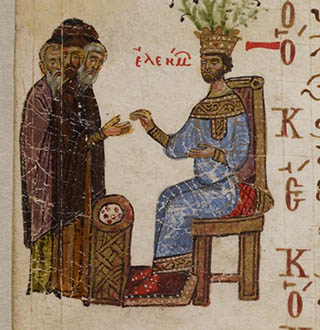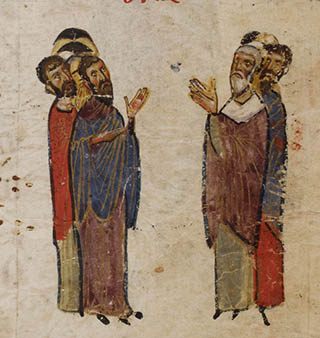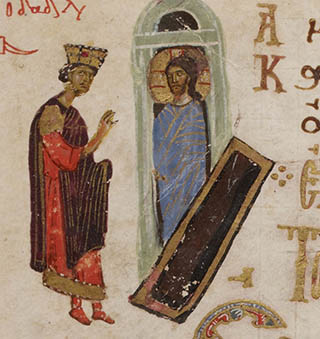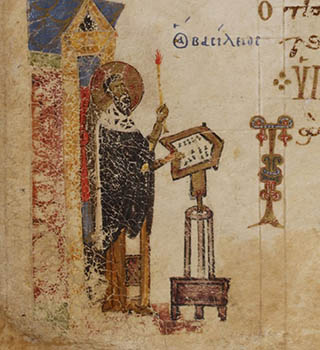 By the time this Psalter was made, the iconoclasts – those who interpreted the commandment against graven images to the letter and therefore destroyed any pictures or icons – had been deposed and excommunicated. In the lower margin of one page show here, a group of prelates, one holding a long brush, are shown in the process of whitewashing an icon. It is a reference to the iconoclasts.
There had been two main iconoclastic uprisings. The first was in 713–87. The Byzantine Emperor Leo III started it off when he removed an icon of Christ from the entrance to the Palace and Constantinople and replaced it with a cross, but the period ended with the reforms of his daughter-in-law Irene, who reputedly had been keeping a few icons of her own. In 813–42, Leo V tried again, once again replacing the icon of Christ from the entrance; but once again a daughter-in-law reversed the iconoclastic stance, this time the one of Leo's successor Michael.
Since 843 the defeat of the iconoclasts has been celebrated in Orthodox church, where the veneration of icons is central to worship, on the first Sunday in Lent as the 'Triumph of Orthodoxy'.
The iconoclasts were therefore deemed an appropriate subject for the artist's visual commentary on Psalm 26 (in modern numbering) in which the Psalmist states 'I abhor the assembly of evildoers' (Psalm 26: 5).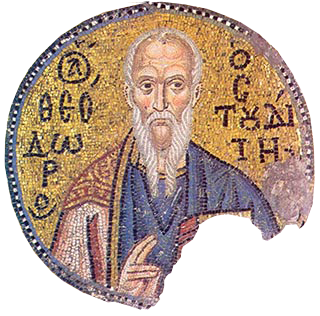 Above is a mosaic of Theodore the Studite from the church of Nea Moni on Chios

Above is a column from Hagia Sophia in green breccia Verde Antique from the gallery of the church. On the ground floor there are 48 56-foot tall columns. The ancient Romans called it marmor Atracium or marmor Thessalonicum. It was quarried at Atrax, Thessaly in Greece. There were three ancient quarries, Chasampalis, Kastri and Tisaion.
This was the same serpentinite stone used for the colonnades of Saint John the Forerunner.
This stone was very popular with Byzantine builders. Nine Byzantine rulers were buried in it, including the Augusta Eirene, wife of John II Comnenus. Her tomb is in Hagia Sophia today. "Verde Antico" was also used for columns in the Erectheum on the Acropolis in Athens. It can be found in St. John Lateran in Rome.
The quarries were rediscovered in the late 19th century and were exploited until 1985. You can visit the ancient quarry on Mount Ossa near Larissa today.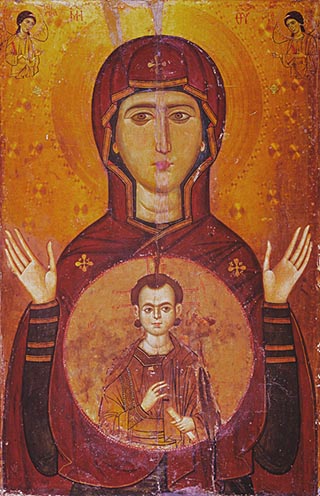 Virgin of the Sign from Sinai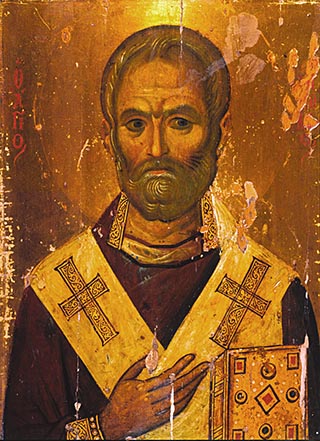 Saint Nicholas from Sinai
---
Collections of Beautiful Icons
---