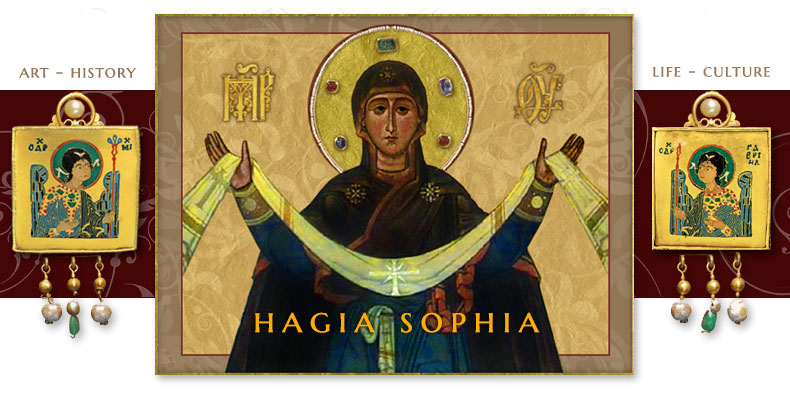 Justinian and Theodora in Ravenna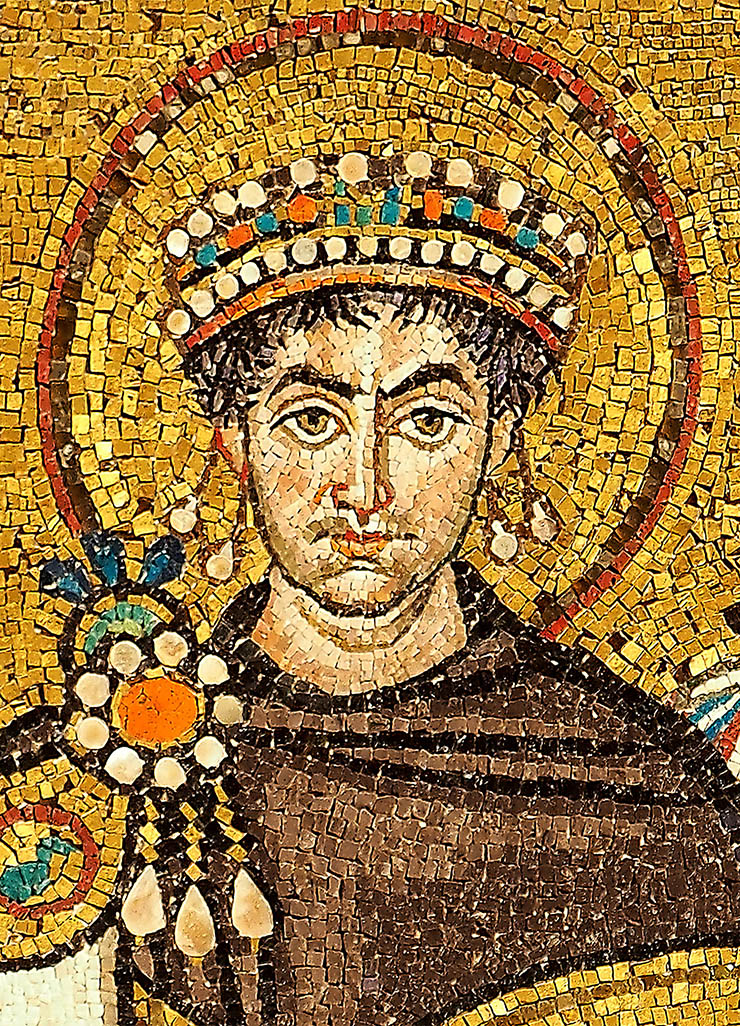 The restoration of the mosaics of San Vitale , which began in 1989, were recently completed in 2018 after 30 years of work! It's amazing it took so long. The Italian Government awarded the contract decades ago based on competitive bids. The first ten years were spent in a study of the mosaics and the determination of how the work would proceed. A great deal of time was spent in the debate over what technique of restoration would be implemented. There are many talented mosaic artists in Ravenna and parts of missing tesserae could have easily been replaced with identical glass cubes. It would have been easy to have documented and made any restoration reversible. This would have been the best and fasted way to complete the work. Instead, a tedious and ridiculous process of creating a fake mosaic bed that was then painted was implemented. The restorers made tools that could be pressed into a matrix base imitating different size and shapes of cubes. Finally the fake cubes were painted to 'match' the glass cubes. What a waster or time! Had they simply replaced the missing cubes it would have taken YEARS less to finish and the results would have been perfect - real glass cubes that matched instead of paint. This is the same technique used to restore the mosaic of the angel in the Church of the Nativity in Bethlehem.
Can you imagine how long it took to get approval for this process and all the steps required to review and sign-off on the work each step of the way?
There was also the chore of reattaching loose mosaic with clamps. A thin layer of white - calcium carbonate - also needed to be cleaned off.
I don't know if the scientific report was ever published on the restoration. Some Byzantinists over the years managed to get on to the scaffolding and examine the mosaics themselves. They reported on their own observations. It has long been known that the face of Justinian was left black awaiting the arrival of one from Constantinople. The faces of the two guys to the right of him - and the inscription - were redone later because the archbishop had changed. All of this might have taken as long as 30 years.
The cleaning of the mosaics has made the colors fresh and alive, particularly the panel of Theodora with its green grass and colored architecture. Her mother-of-pearl jewelry is said to much brighter now. I don't know if the images below are from before or after the 30 year restoration.
You can learn more about Justinian - Meet Justinian the Great Builder of Hagia Sophia - by clicking here.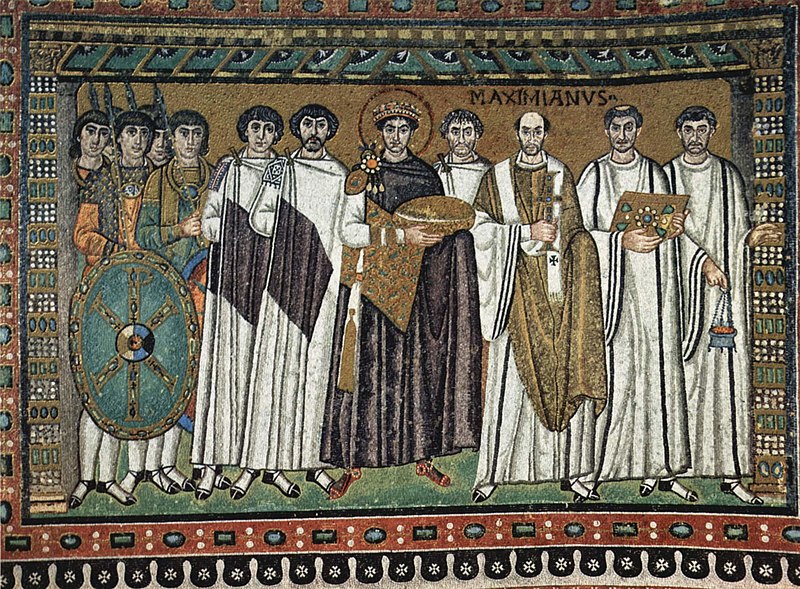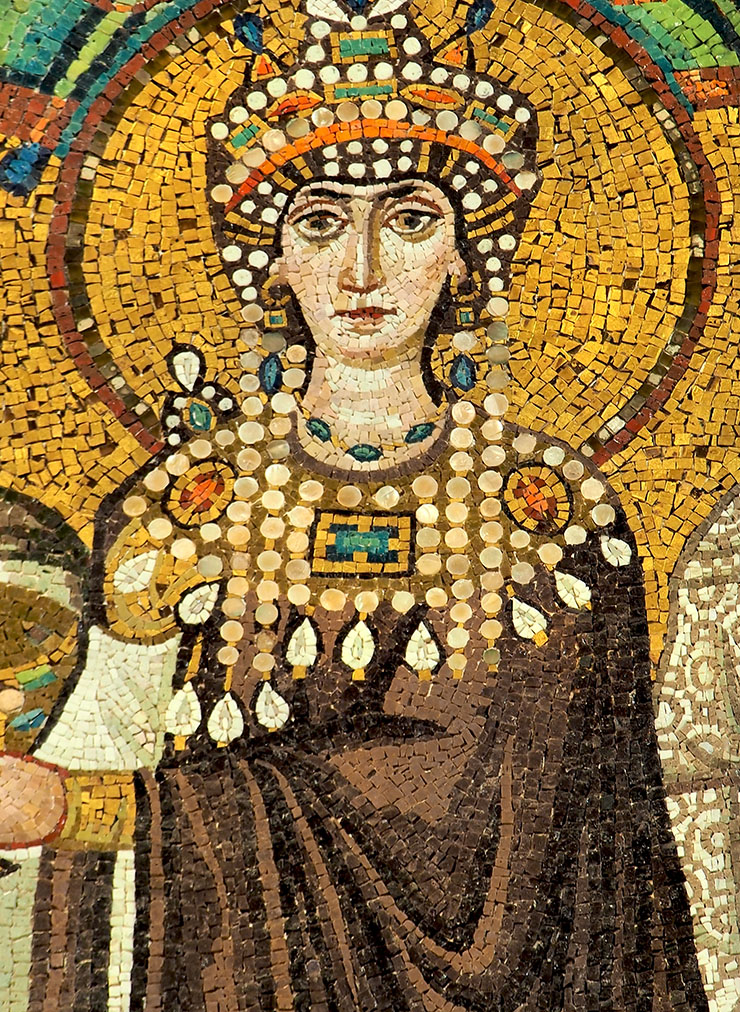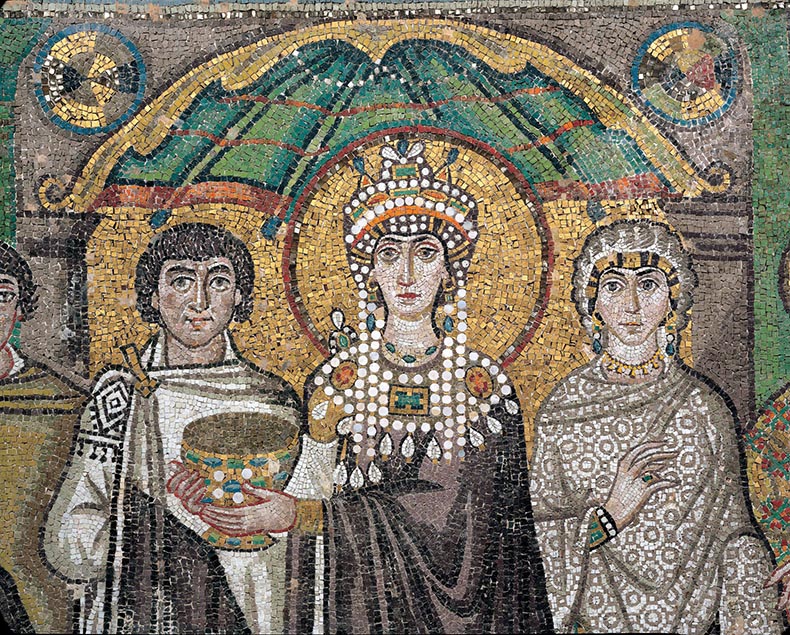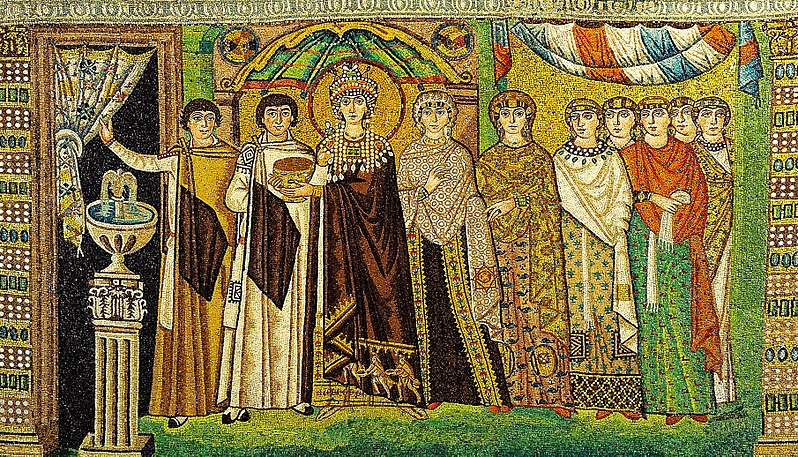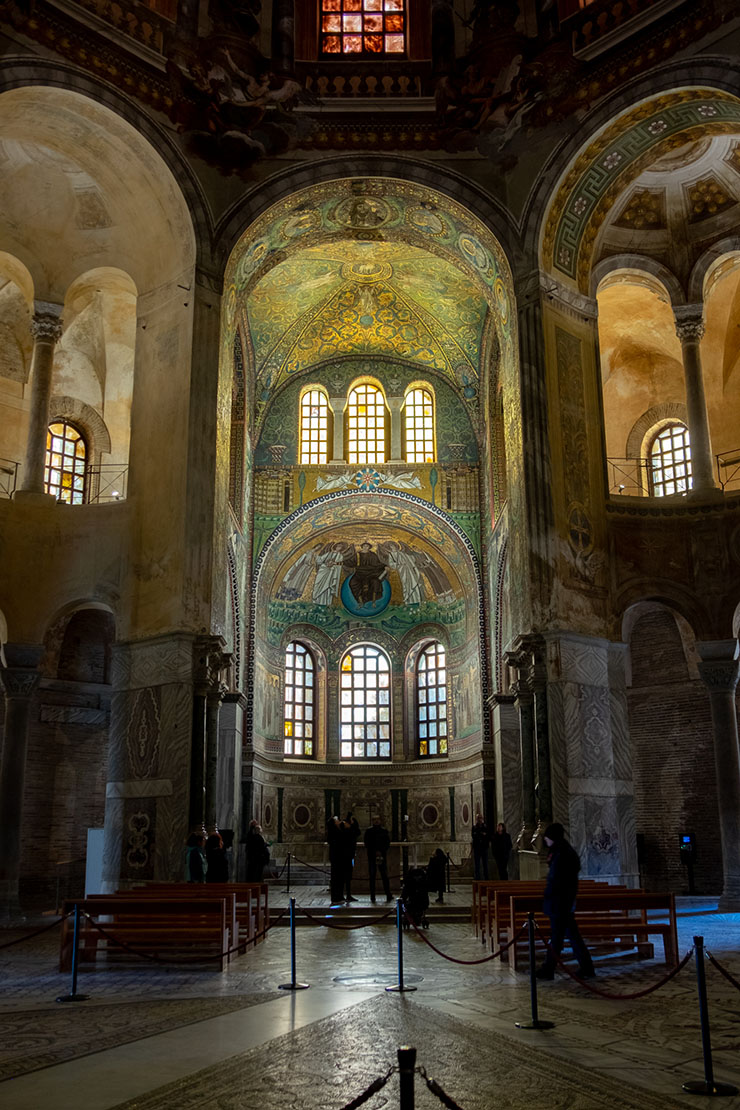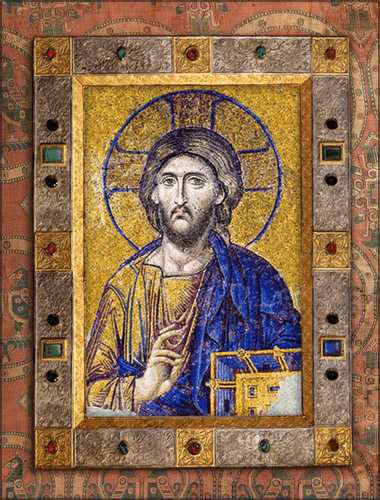 Byzantine Treasures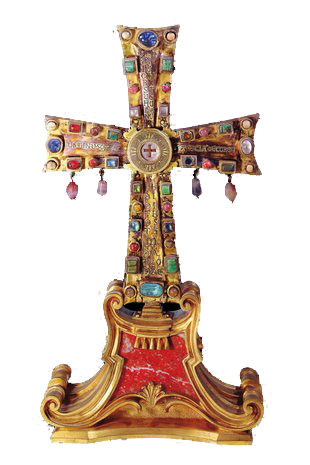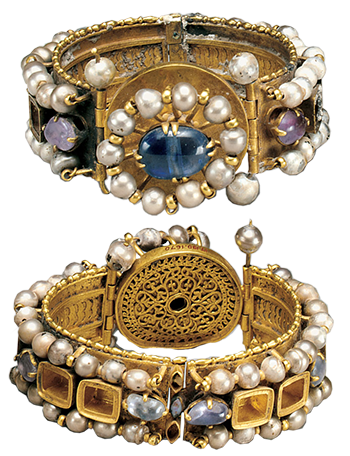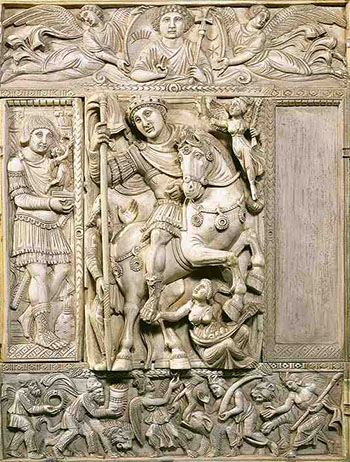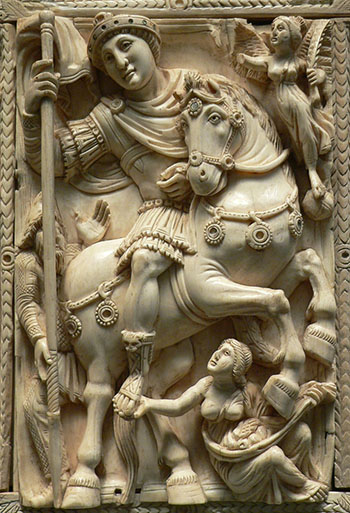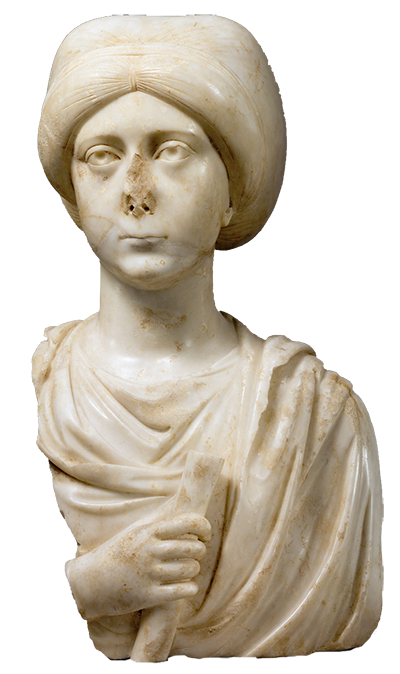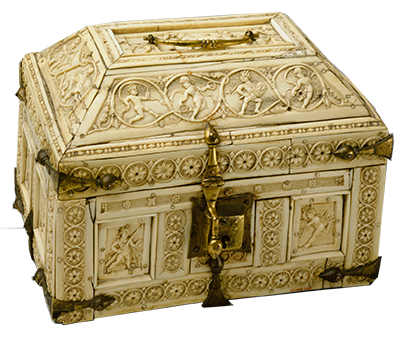 ---
Collections of Beautiful Icons
---