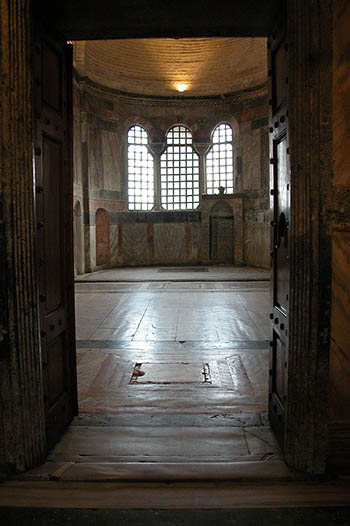 The marble carving above the icon of the Theotokos was smashed by Turkish Islamic extremists. Since the late 19th century the icon was covered with wooden shutters before the restoration. For a fee the shutters were opened. The gold around the figures of the Theotokos and Christ was sold to tourists. This was a common practice in Ottoman times.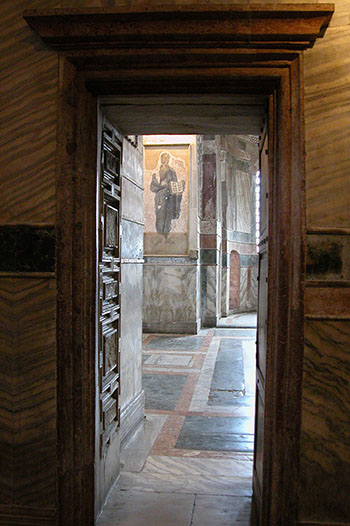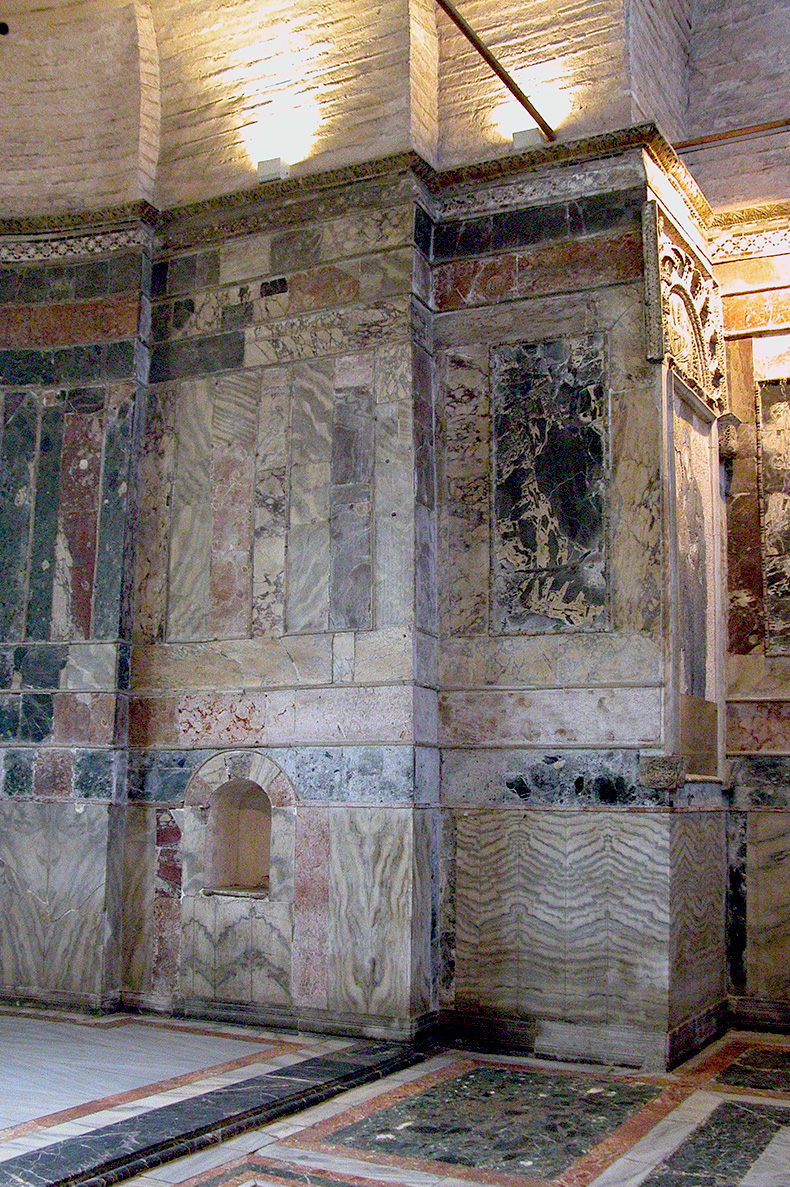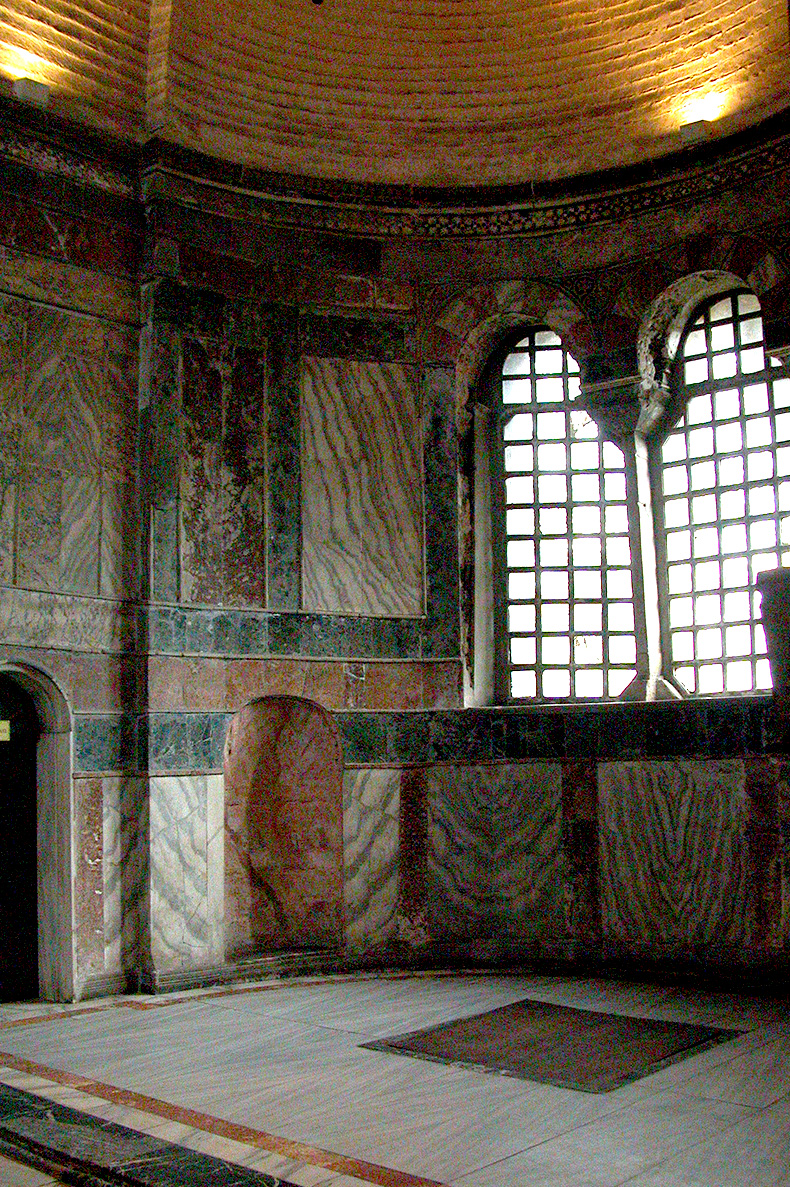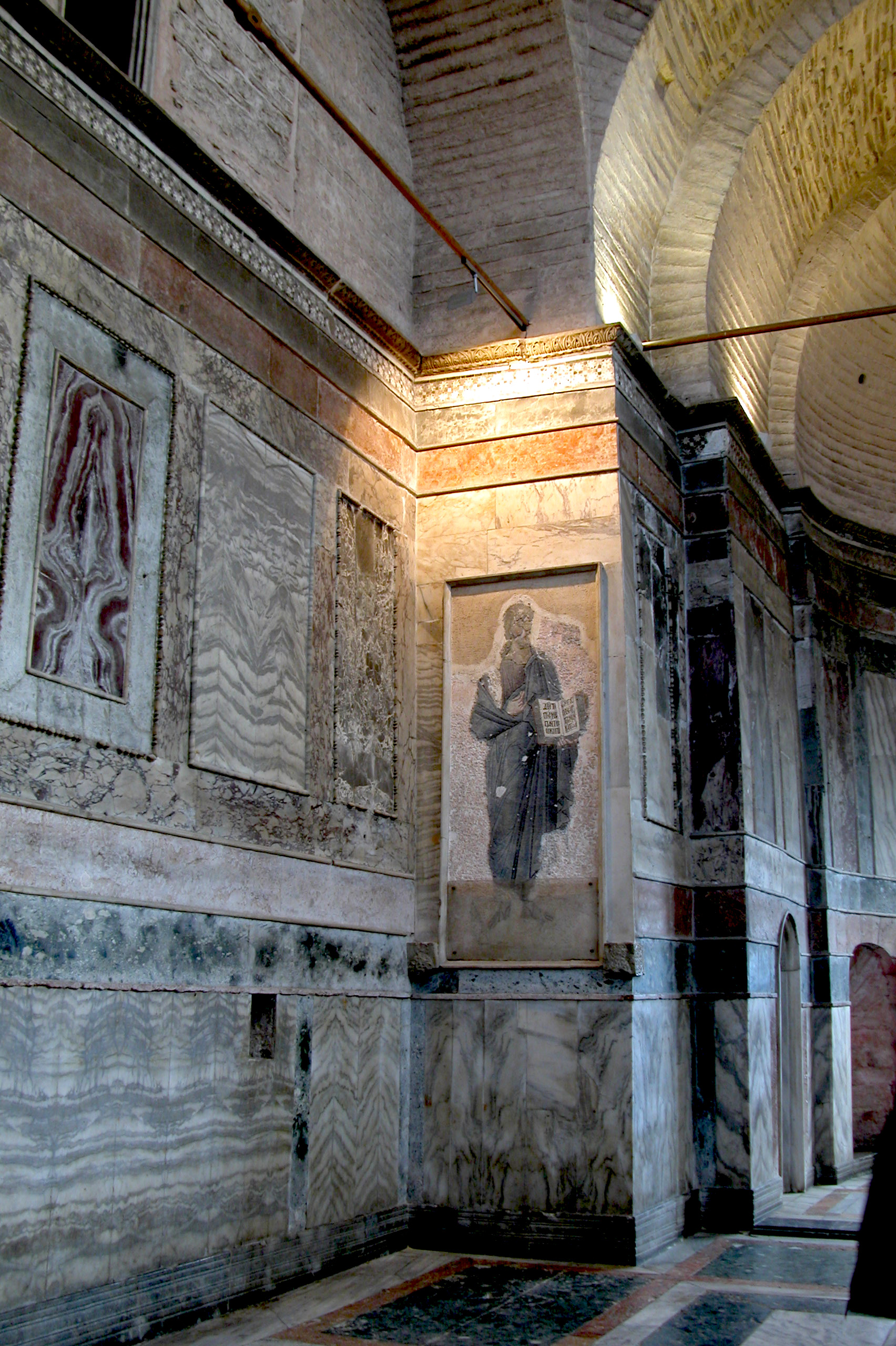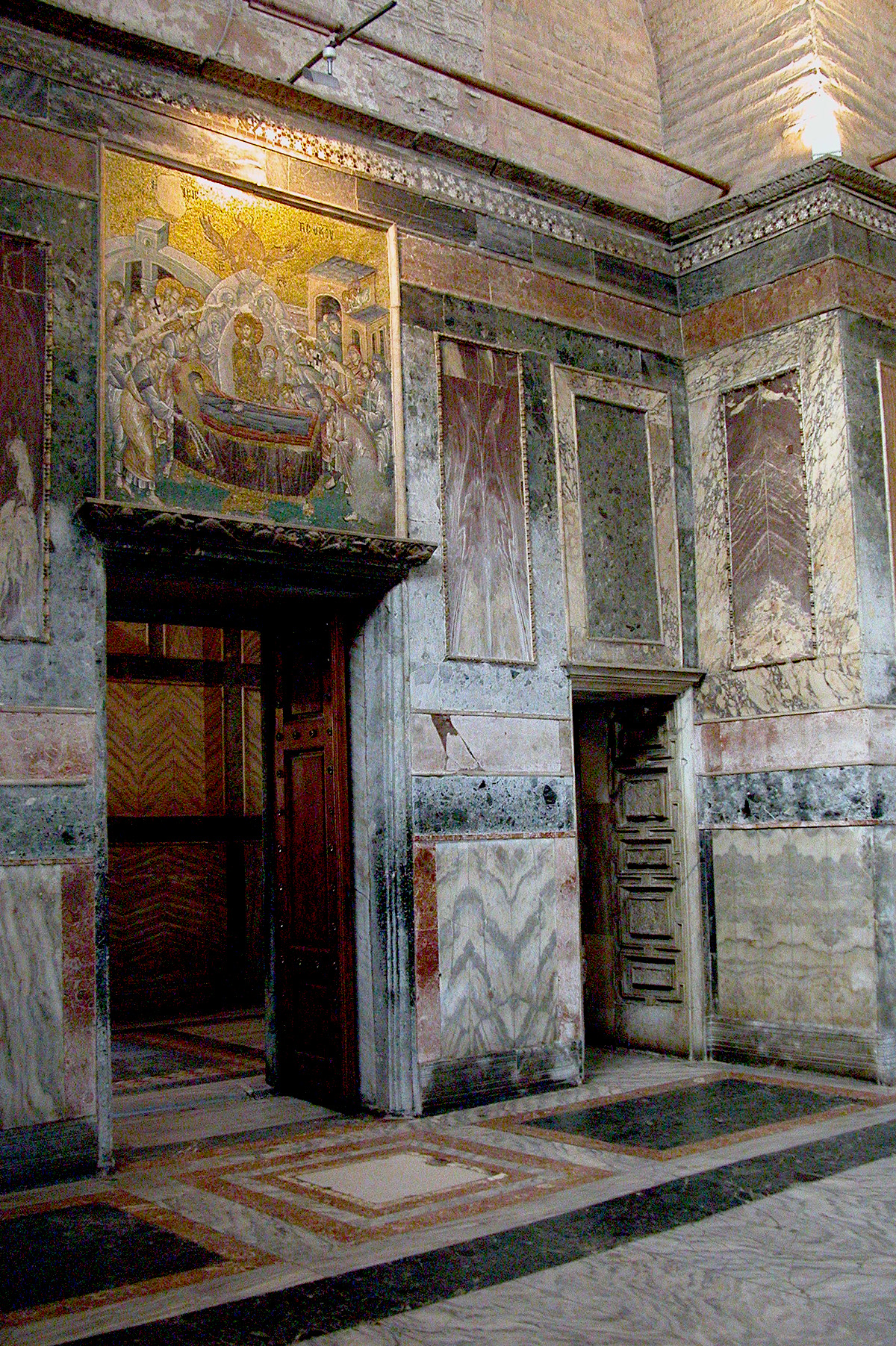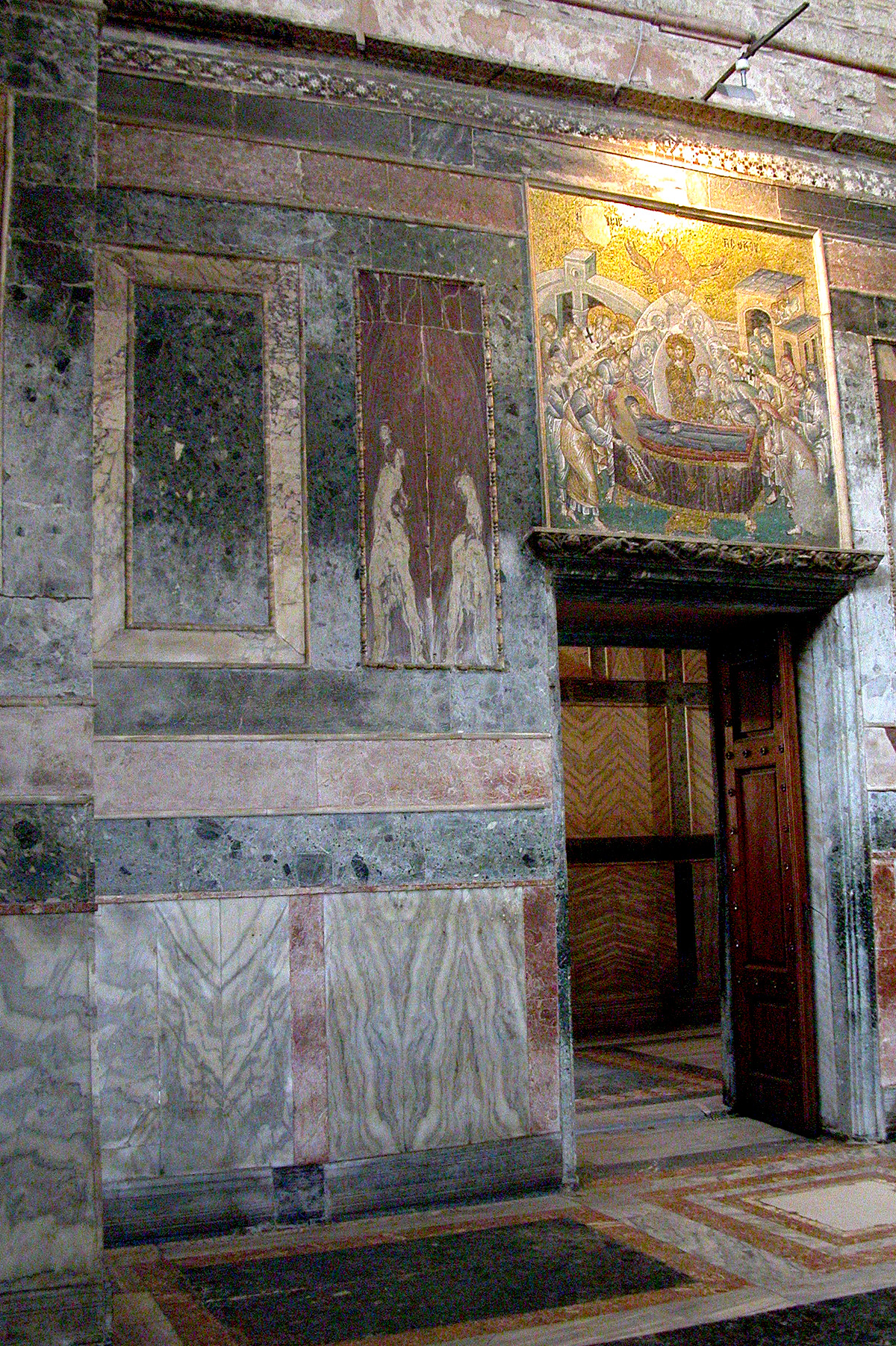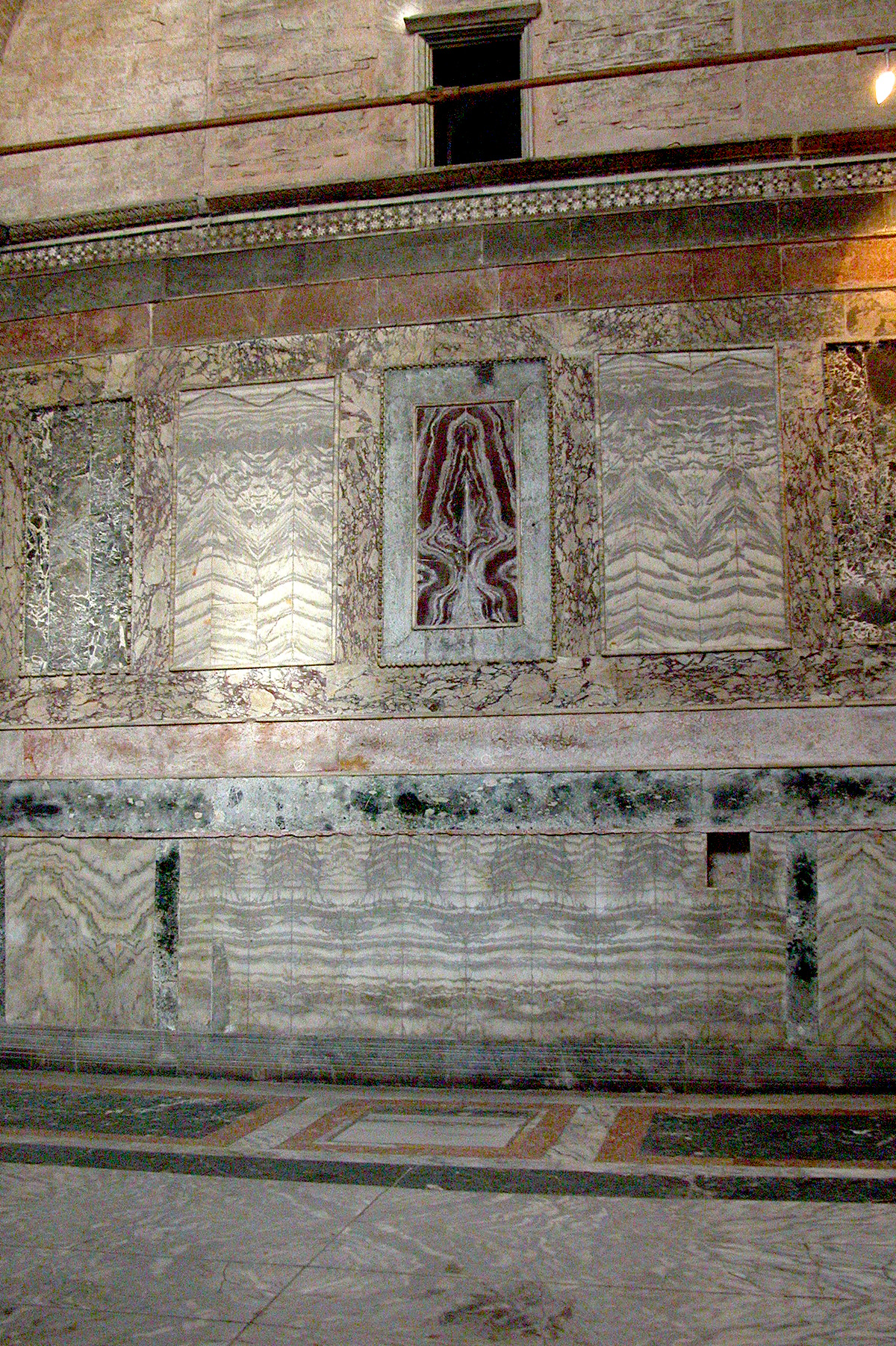 In the middle you can see a band of Verd Antique a green stone from Larissa in Greece. The marble is decaying and converting into gray talc. This is happening in Hagia Sophia, too.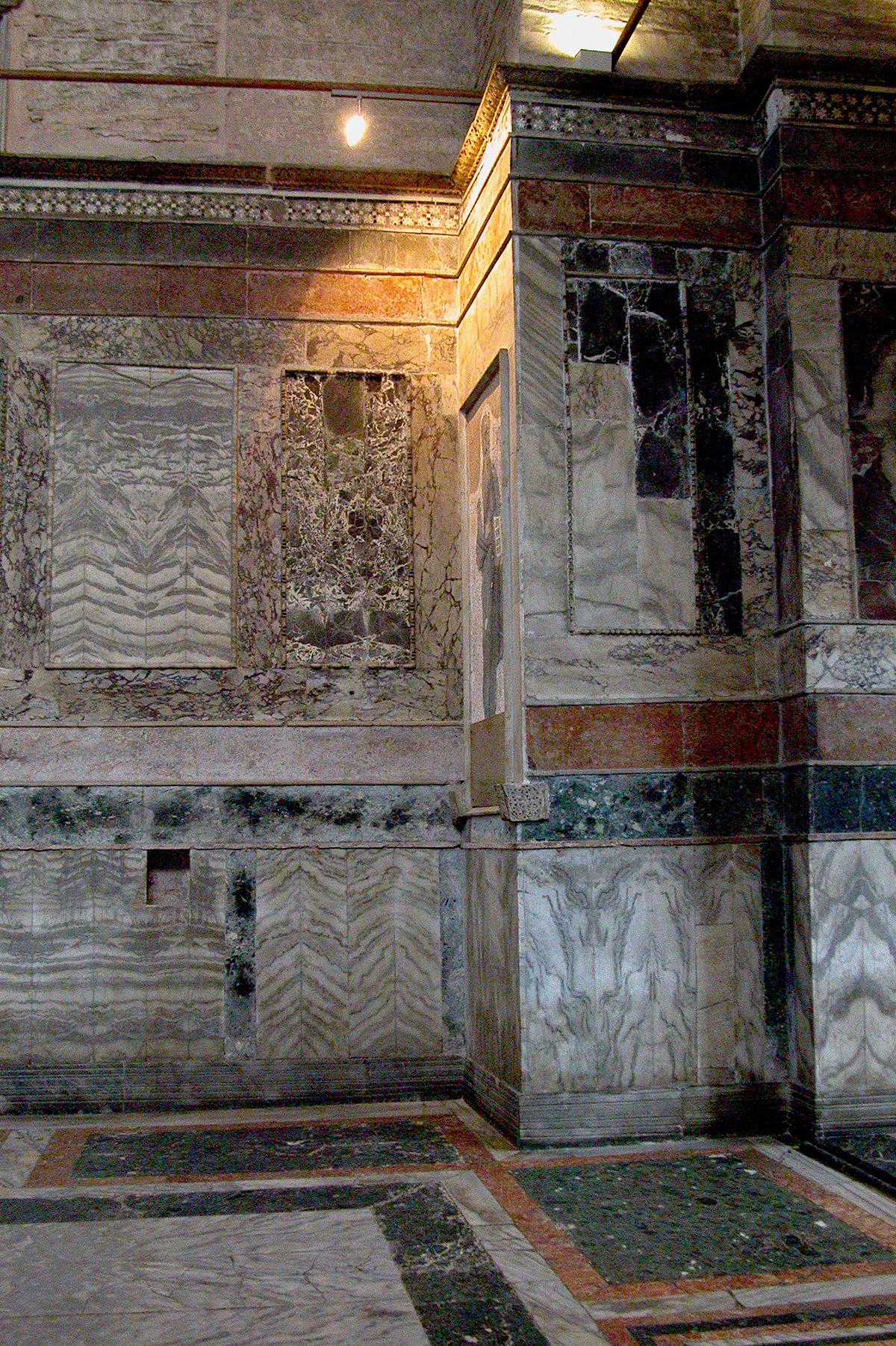 On the left you can see where the marble revetment was been disturbed. Here the iconostasis joined with the left pier. You can see how the top of it aligned with the mosaic of Christ. The iconostasis was removed when the church was converted into a mosque.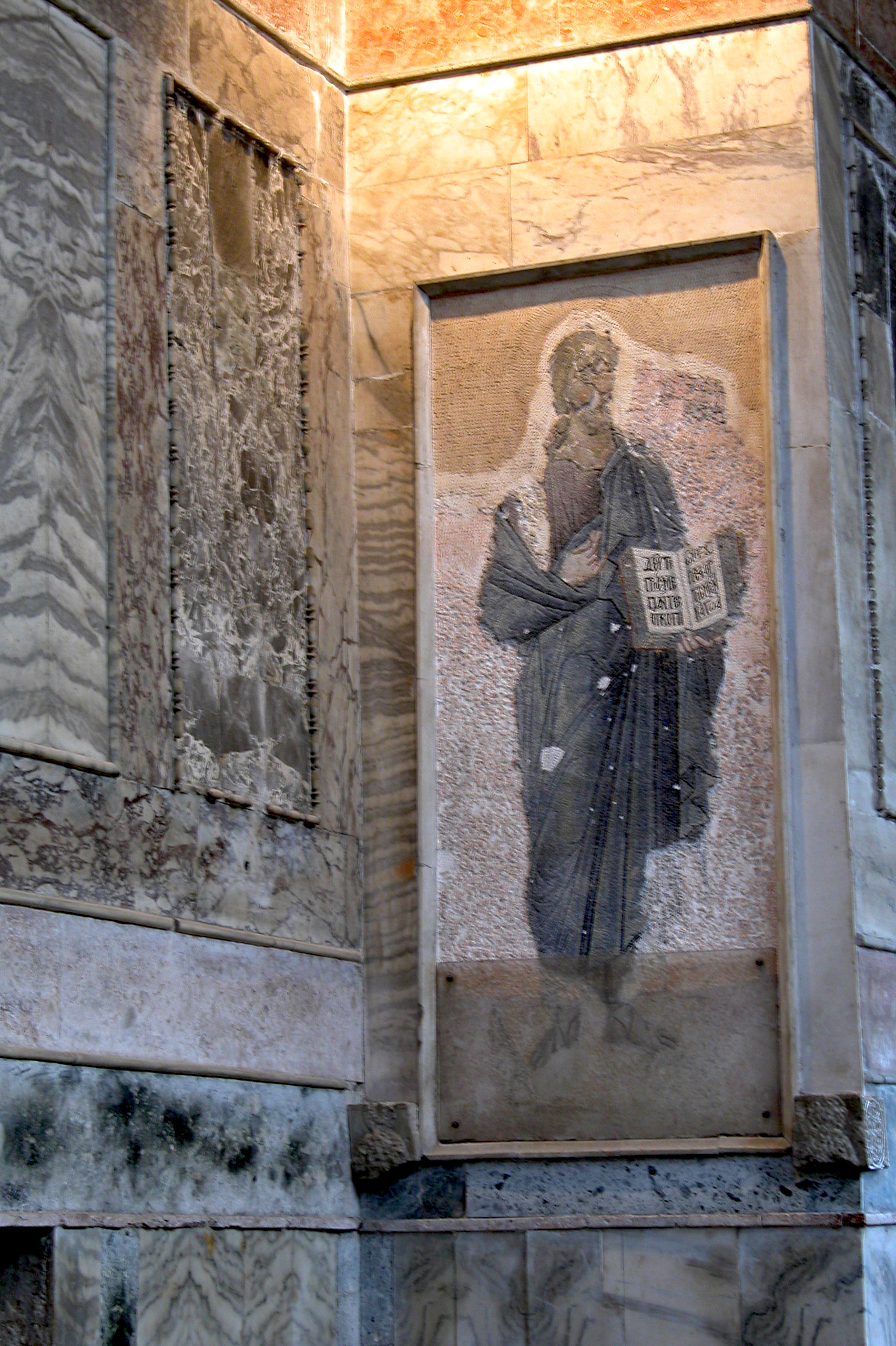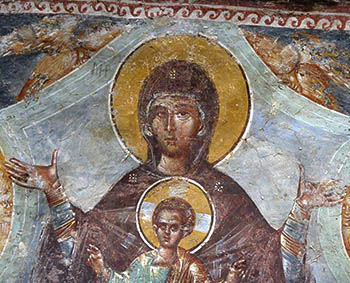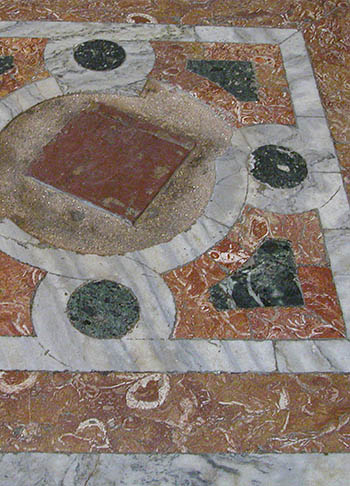 ---
Collections of Beautiful Icons
---