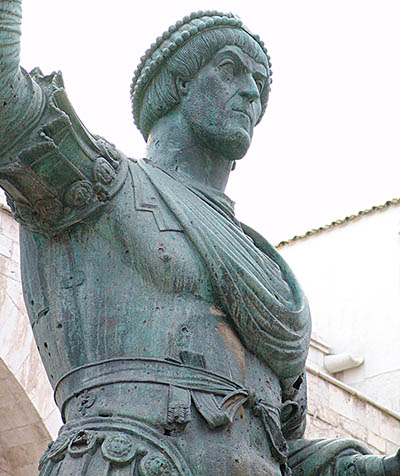 Bente Kiilerich has written an extensive monograph on the colossus - the following is the abstract and her conclusion, which I downloaded from academia.edu:
"The Barletta colossus is the sole large-scale statue in bronze preserved of a late antique emperor; the only comparable image is the even larger, but fragmentary, Constantinian emperor in Rome. According to local tradition, the Barletta colossus depicts the Byzantine emperor Heraclius (610-641). Modern researchers tend to regard this attribution as mere folklore and fiction. But while there is general consensus that the statue does not portray Heraclius, there is no agreement as to whom it may have been intended to portray. About a dozen different emperors have been proposed, suggested dates ranging from the fourth to the eighth century. "
at the end of her article she states:
"Many scholars tend towards a date in the second half of the fifth century, that is, in the reigns of Marcian, Leo and Zeno. Believing that the colossus originated in Constantinople, some have endeavored to associate it with a specific Constantinopolitan monument. Following the reasoning of Delbrueck, the most popular identification is probably that it is the statue of Marcian (450- 457), which was mounted on his still standing column in Constantinople. To bolster the claim, the drapery style of the paludamentum is said to match that of the Victories on Marcian's base, a stylistic impression that may be open to discussion. In a variant interpretation, Urs Peschlow reconstructs the statue as Leo I (457-474) atop a much higher, no-longer-standing column in the Pittakia. This identification has been followed by other German scholars. While the Leo and the Marcian proposals are both attractive, the assignment to one of these monuments ignores the fact that it was quite common for Byzantine emperors to have their images raised on columns, for example, Theodosius II, Valentinian III and Anastasius all had columnar monuments in the capital city."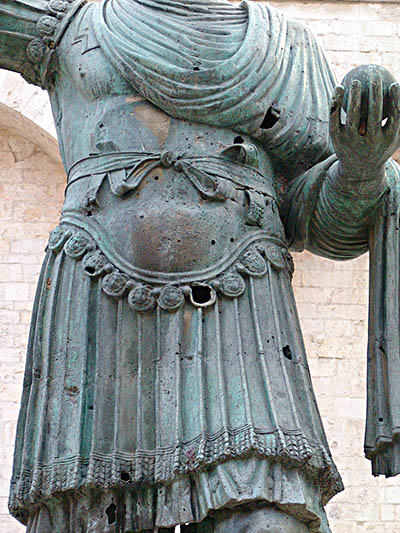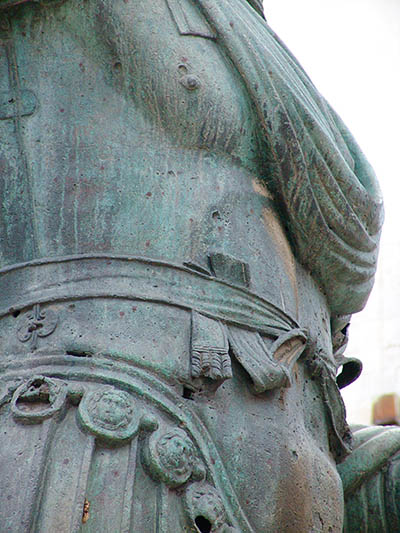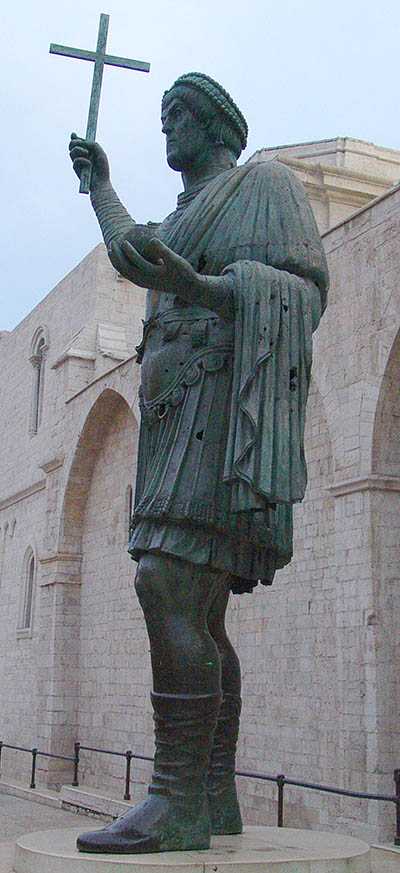 Below is a photo-montage of the Colossus placed on the Column of Marcian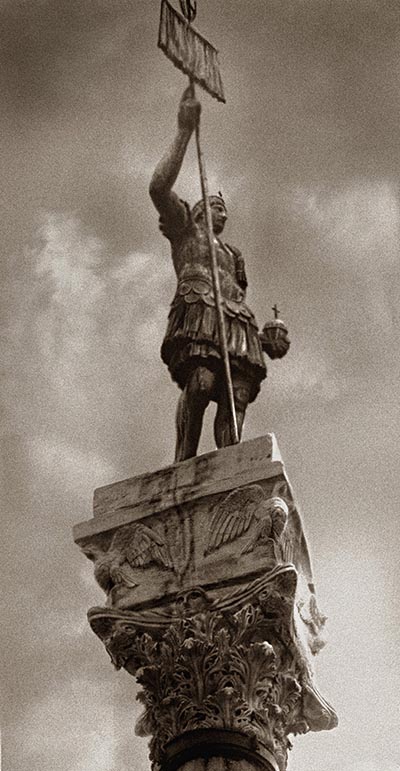 Below is a picture of a portrait bust of Leo I - I have to admit he looks like our Colossus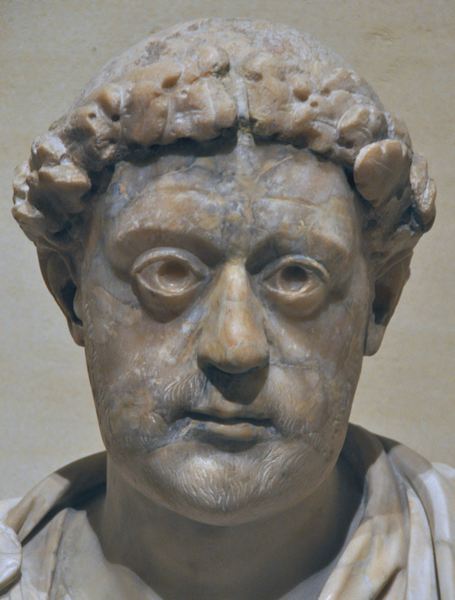 ---
Collections of Beautiful Icons
---