Byzantine workshops usually operated their own retail establishments. Men and women worked together in them. Most shops would hold around 10 people.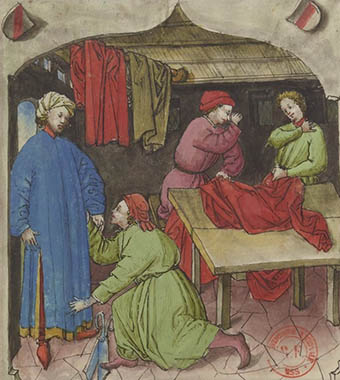 Many workshops were family operations with several generations working under the same roof. Family workers were unregulated. More men were weavers than women, but weaving was a occupation that was totally open to women. Some weavers worked privately and sold their work to wholesalers. This work was done in standard sizes and resold in bundles for the domestic and international markets in various grades and colors. Wholesalers bought it door-to-door by agents, in public places - like the streets and forums - or in special cloth markets.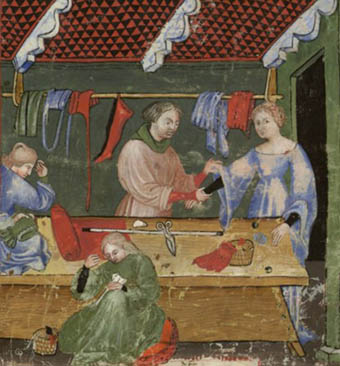 Clothing could be made in specialized workshops or at home in informal family operations. The Imperial workshops were not able to supply all of the needs of the government and the authorities bought ready-made clothing on the open market from private producers. Clothing was made in many types of fabrics like wool, linen and silk and combinations of fibers. Domestic consumption was the primary focus of makers of clothes in Constantinople, requiring tens of thousands of new clothes every year.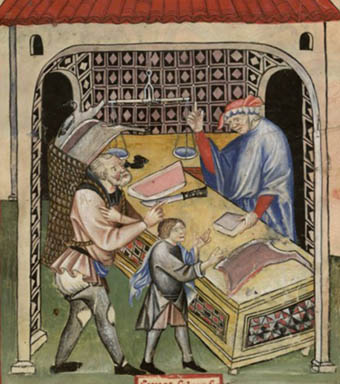 Wholesale buyers of ready-made clothes not only sold to consumers in Constantinople, they also retailed them in local fairs and markets, Like the great fair of Thessalonica were most of the trade was in clothes. In the 12th century this trade expanded rapidly and was spread by a big increase in maritime shipping between ports in Greece and the Aegean Sea. This was one reason for the expansion of silk weavers to places like Thebes and the Morea.
---
Collections of Beautiful Icons
---