It's Saturday, December 9, 2023 and 64°F in Austin, Texas
SEO Tips for Home Builders
When we build a new website for our home builder clients, we always try to focus on implementing "best practices search engine optimization (SEO)" to maximize their placement in organic search engine results.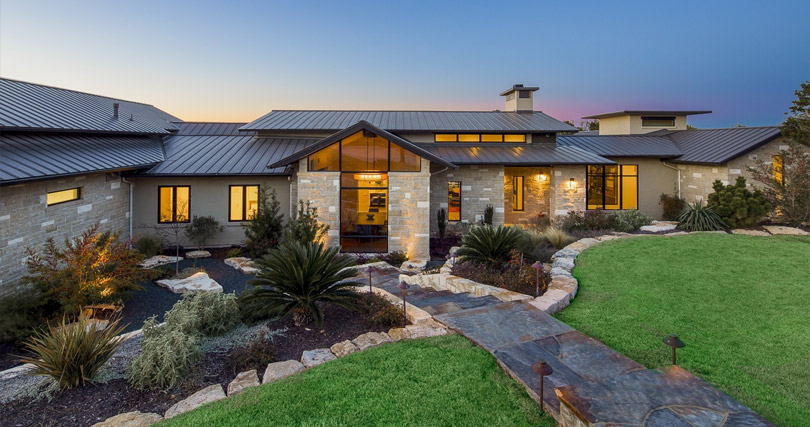 Many home builders are unfamiliar with the web and the important SEO techniques that will help their potential customers find them. We work with them to optimize their website's search placement.
Here are some Key Tips to gain better placement in search engine results pages (SERP) when launching a new Home Builder website:
---
1) KEY TIP - Optimize the Page Title.

The page <TITLE> tags doesn't actually appear on the web page itself - but it is generally used as the text for the web link that appears in search engine results.
Thus the "Page Tile" should be clear understandable text that accurately conveys the content you might find on the page and including keywords that people might actually search for.
Sometimes novices will often leave the page tile as something non-unique, that wouldn't help you in the search results -
Examples of Poorly Written Page Title Tags:
Welcome to My Website's Homepage
Homepage
Homepage - Company Name
The last example above, while much better than the other examples, is still poorly optimized.
A better choice for a home builder would be something like:
Company Name - Custom Home Builder in Austin, Texas
The optimized Page Title tag would indicate:
Company Name
Type of Business
Primary Location of Business
While there maybe other indicators of the business location incorporated into the website's content such as text, addresses, maps, and phone numbers - it is still extremely valuable to clearly indicate the general location of operations in the Page Title tag.
That way if someone is searching for "Austin Custom Home Builders" you are far more likely to come up in the search results with those keywords being included in your title tag.
ADDITIONAL TIP - Page Title tags should generally be kept to 55 characters or less to avoid being truncated in Google search results.
ADDITIONAL TIP - Every Page Title tag should be unique and properly reflect the page content that a user would find on that page.
---
2) KEY TIP - Optimize Clean URLs of Secondary Pages.
When you create additional pages on a website, the URLs and URL structure of the pages should reflect the content and keywords that would be beneficial to search.
Thus if creating a blog post, a Poor URL would be something generic like:
http://homebuilderwebsite.com/blog?id=07082016
A much better Clean URL choice would be something customized to the blog content like:
http://homebuilderwebsite.com/top-home-exterior-material-recommendations
Including the content keywords in the URL helps search engines understand your content better and thus it will likely benefit your placement in the search engine results.
When we build websites, we give clients the ability to customize the Clean URL of their pages.
ADDITIONAL TIP - Optimize the Clean URL BEFORE you publish the new page. You generally don't want to switch the URL of a page after it has been spidered and included in search results - as you don't want out of date broken links appearing in search results. If you do need to switch or improve the Clean URL after publishing, you should also 301 redirect the old page to the new page.
---
3) KEY TIP - Your Headlines on a page should also reflect the keywords that people might search for.
There really should only be one <H1> headline on a page, and then relevant sections can have smaller less important headline like <H2>, <H3>, or <H4>. Those are HTML tags that designate a headline, and will usually be predefined in Cascading Style Sheets (CSS) to appear larger or bolder on a page. Headline can usually be added via a website's Content Management System (CMS) via a WYSIWYG editor like TinyMCE.
The Headlines help people and search engines understand what text is important.
So instead of a <H1> Headline of:
Homes
You would generally be better off with a more keyword rich headline of:
Homes for Sale in Austin, TX
All that said, you shouldn't over-optimize your headlines with keywords . Rather, you should keep the headlines sounding natural as they "do appear on web pages" often in much larger or bolder font sizes.
---
4) KEY TIP - Write informative and detailed content that users would find interesting and helpful.
While you should want your website to look attractive and professional visually, you also should also provide informative content that users are looking for.
The more informative your text content, the more likely web visitors will link or share your website.
If you have informative articles or advice on your website, people are more likely to find your website when doing searches.
An example would be writing an article such as:
Tips for Making Energy Efficient Home Upgrades
If you are an expert on a subject, sharing your expertise is a good way to get publicity and links to your website - which is actually the next tip.
---
5) KEY TIP - Get other reputable and authoritative websites to link to you.
Search engine results are somewhat driven by a website's popularity. The more quality websites and people that link to your website, or share your website on social media, the higher your website may appear in the rankings.
You don't want to waste time getting links from lower quality websites that don't provide much value, but you should try to get links from high quality websites that people use and trust.
While getting other websites to link to yours can be challenging, you might want to start with organizations that you belong to such as "home builder associations." Similarly you might reach out to architects or contractors you work with to see if they might link to your website.
Obviously, if you get quoted in the paper or on a website as an expert, you should ask if they will include a link to your website.
While not all web directories are worthwhile, there are many reputable directories to get your company and website listed on.
---
6) KEY TIP - Claim and update your business listing on Google.
If you already have an established office, business name, and phone number -- you will often already be included in Google's listings, you want to make sure to "claim your business" and update any erroneous or out of date business information:
https://www.google.com/business/
---
7) KEY TIP - Also check for any old Name Address Phone Number (NAP) listings
If you've moved offices, changed phone numbers, changed domains, or even changed names - erroneous or out-date-information can get published on the internet and end up in search results.
The goal is to eliminate any Name Address Phone Number (NAP) inconsistencies and make sure all your info is updated so that people (and search engines) know where to find and contact you.
A good starting point is to search for any old variations of your business name, address, or phone number - and contact any websites that have incorrect information for you.
The more consistent and current your NAP info is, the higher you are likely to rank in local search results.
---
If you follow all the above SEO Tips on your home builder website, you will likely be worlds ahead of most of your competitors.

If you'd like to discuss building a website with us, please contact us at 512-469-7454.