INVITE THE WORLD TO ENJOY YOUR GOOD TASTE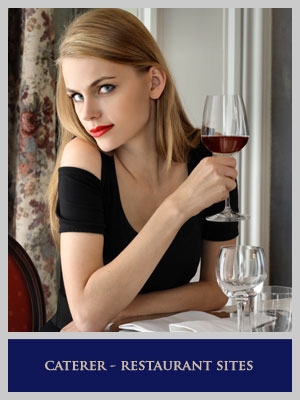 For caterers and event planners, websites that feature menu portfolios and pictures of special events can help attract new and repeat customers. With a website from Pallasart, you can reach corporate decision makers, brides, film producers, non-profits and others through engaging, visually-rich media that promotes your style and services. Pallasart's online tools help your grow and manage your business by enabling customers to communicate directly with you about rooming lists, event counts, expense sheets and other information.
Restaurants can also expand marketing activities in service areas to reach a maximum number of potential customers. With a web design from Pallasart, your site will be easy to manage without knowledge of HTML. In just a few minutes each day, you can update information and change online menus and wine lists. Our mailing lists also help you reach your customers with new menus or reminders of special events - like wine tastings or holiday meals.
We've designed a wide range of website features especially for caterers and restaurants. Our sites incorporate features that make sense for your objectives and will reflect the unique look and feel of your online business:
General information about your company
People and business function profiles for your business
Auto-generated portfolios and menus with pricing and optional photos
Auto-generated special events
Full-time and temporary employment section with online applications
Products with pricing, availability option and cross-linking
Password-protected client areas with event management tools
Online gift certificates
Seasonal promotions
Rotating product promotions
Rotating marketing messages
Downloadable PDF menus and brochures
Maps and directions
Mailing lists through Constant Contact, MailChimp or any other newsletter system you elect to use.
Give us a call at 512-547-7315 to discuss any additional features that might interest you. We welcome the opportunity to discuss your objectives and provide you with a price quote for a new site or a redesign of an existing one. A convenience form is below if you would like to send us a quote request.