It's Monday, May 29, 2023 and 71°F in Austin, Texas
New Real Estate Web-Tools Just Released
Go for the Gold! Get a site that's better than anything on the web today
Pallasart recently programmed new and robust tools that enable real estate agents to have websites with features on par with the top five real estate companies in the USA.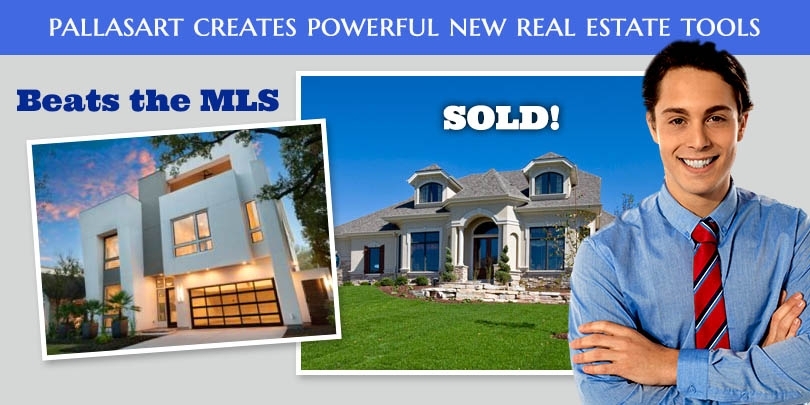 The system enables you to easy enter and showcase properties for sale anywhere in the country - or even abroad. There are more than 200 property attributes you can show - like number of bedrooms - all with fun icons. There are many obscure and unique attributes in the system - like "former celebrity home", "near winery", or "ultimate luxury features" - that set the database apart from anything else out there. You can add new custom home attributes on the fly. These will add a lot interest to your property listings.
Our system is incredibly easy to use, and you can quickly add new properties with hundreds of pictures in a few minutes. You can easily create custom slideshows for properties and add drone views, videos and 3-D panoramas or room views. It's easy to manage and change existing listings and convert properties to sold when they are off the market. You can also use custom descriptions like "Under Contract" and even create your own.
One of the great thing about our system is you totally control your listings in search engines. Unlike the MLS, the URLs you create are your own and people searching on the web who are looking for homes on specific streets, neighborhoods and cities will find your past listings month after they have sold. These listings will serve as magnets to bring people into your website. When they hit these pages they will be referred to new listings in your site or be given the opinion to contact you to find similar homes for them.
With your site you will get a powerful scheduling system that allows your web visitors to request appointments to view your properties with the ability to set the dates and times they prefer. The system auto-generates emails to you telling you the details of the request and the property they would like to see - at the same time the information goes into a database in your website control panel. The system also sends a custom message to the web visitor thanking them for their request; one you can change to fit your own style of communication.
This new system also allows you to create custom slide shows throughout the site and select and use dozens of different slide show techniques like "fade-in, fade out".
You will be able to add dozens of pages to your website anytime you want - 24/7. Everything in your site will be changeable by you. We provide free training and support anytime you need or want it. Our Content Management System is so easy to use that you and your support team can learn how to use it in just a few minutes.
We will do a beautiful custom design just for you and we can also help with logos. You'll help select the colors, fonts and images that match your own brand identity. The final result will be an awesome website that will enable you to compete with the biggest and best real estate companies in the world.
Pallasart does fixed-bid quotes so you will know exactly what the total cost of the site will be before the project begins.
We can come up with a quote that fits your budget and the specific needs of you or your firm. We have incredible references who can share the wonderful experiences they have had in working with us. We don't outsource any of our work, so you will work with the same people, year-after-year. That is one of the reasons people like us so much.
Call us today at 512 469-7454.