It's Sunday, December 10, 2023 and 45°F in Austin, Texas
Pallasart Hosts Annual Russian Easter Party
Amazing HMS Titanic connection...
On Sunday April 15, Pallasart and its President Bob Atchison hosted their annual Russian Orthodox Easter Open House. The formula for Easter—"The first Sunday after the first full moon on or after the vernal equinox"—is identical for both Western and Orthodox Easters, but the churches base the dates on different calendars: Western churches use the Gregorian calendar, the standard calendar for much of the world, and Orthodox churches use the older, Julian calendar.
Traditional Russian dishes were served, including Mushroom Pirog, marinated mushrooms, Pascha and Kulich, chicken based Salat Olivier as well as a selection of fine wines.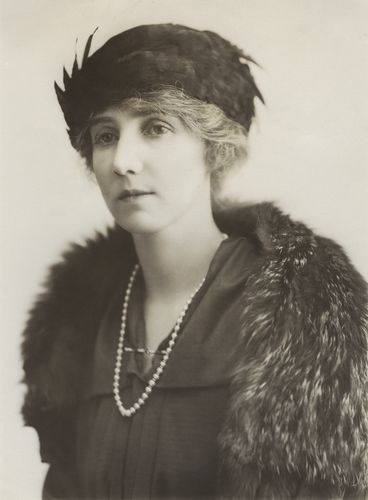 Guests included Joanna Hitchcock, retired Director of the University of Texas Press, who's great Aunt Lady Noel, Countess of Rothes was a first class passenger aboard the RMS Titanic on the fateful voyage sinking exactly one hundred years to the day before the party. Mrs. Hancock graciously shared two, never published, letters written to her mother by Lady Noel on board the steamer Carpathia just the day after being rescued from lifeboat 8 adrift in the frigid Atlantic. The letters were a very personal and detailed account of the sinking from her perspective. The room full of guests were astounded to hear them, more especially on the anniversary of the event.
Left: Lady Noel, Countess Rothes
Other guests were local actress Chris Humphrey, who recently had a supporting role in Richard Linklater's latest film "Bernie" starring Jack Black and Shirley Maclaine; Graham Schmidt, director of Austin's Broken String Theatre which brings Russian theatre to the Austin community, Andy Christianson and Seth Pollard who together manage the Central Market Wine Department at North Lamar; Hutch Hill, Austin sales manager for New Vintage wine distributors; Carter Wilsford, the manager of the recently opened Hopfield's pub and restaurant in North Campus; and Auli Leskinen, a Finnish scholar visiting the University of Texas to complete research on her book on Latin American literature. Auli is also a news reporter on Finnish television.
Rob Moshein
Rob@austinwineguy.com
Twitter: @AustinWineGuy

When I was young and living in Paris, Champagne was relatively inexpensive, so I used to drink a half bottle in the morning, and a another half bottle at 6 in the evening. I found it did me a world of good.
-Gerald Hamilton. "The Way it Was With Me"