It's Sunday, December 10, 2023 and 45°F in Austin, Texas
A Pallasart Introduction to Austin
A brief overview of the city and its attractions

Austin is a small city that is really a big one in disguise. Big: reputation, events, accolades, talent, ability, stature, style. Small in size and population.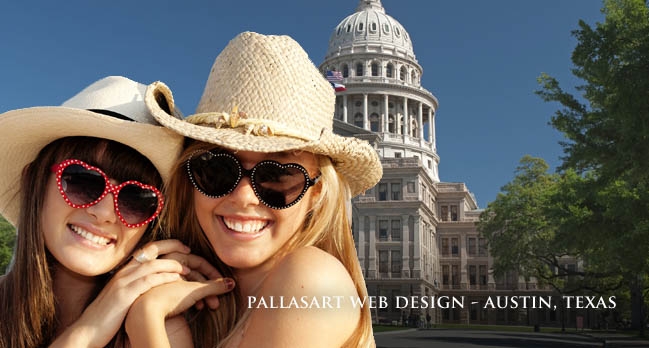 Austin metro area population is 1.7 million, putting it at number 14th on the list of largest cities in the country, and is fourth largest in Texas, behind Houston, Dallas and San Antonio.

The natural beauty of the Hill Country makes it stand out in the State of Texas with hills, rivers, streams and the Highland Lakes. Green spaces, protected natural preserves, hiking, biking, boating and swimming make it an outdoor lover's paradise. This is the State Capital, which brings people from around the country. The University of Texas at Austin is regarded as one of the best public Universities in the country, and that attracts a huge, youthful and intelligent population. It's an internationally recognized hotbed of entrepreneurs in many fields, especially medicine and technology.

Austin is a hub of thriving arts and theater, with the Blanton Museum, Frank Erwin Center, and Long Center for the Performing Arts, all attracting international attention.

The vanguard of Music and film in the world is right here in Austin, with films and television production, a thriving live music scene, and of course the annual South by Southwest Festival and Austin City Limits Music Festival attracting hundreds of thousand of people annually from around the world.

Austin-area residents are regularly singled out as young, creative, highly educated, tech savvy, independent and entrepreneurial. Austin residents are proud to consider themselves weird, a characteristic that is reflected in the unofficial city Motto "Keep AustinWeird", with that badge of honor proudly worn by the locals.
Rob Moshein