It's Wednesday, June 29, 2022 in Austin, Texas
Lavender Chick Blog and Website Redesign
Pallasart was selected to redesign the Lavender Chick website and blog.
We are currently finishing the new site which will be located here at LavenderChick.com
The new website is fun, friendly and fanciful - with an attractive and whimsical light lavender background. We also designed the new logo, and imported all the existing blog content into the new website: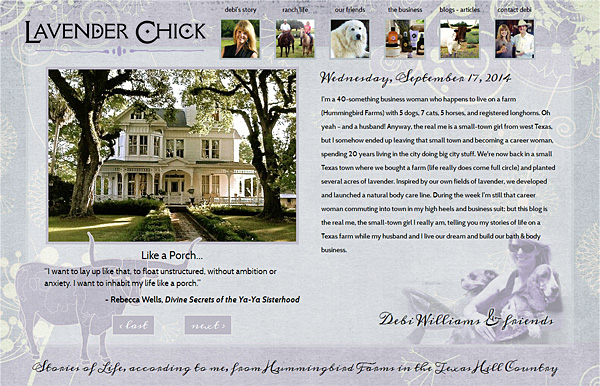 The blog highlights and discusses healthy living and products available from the Texas Hill Country.