It's Saturday, December 9, 2023 and 64°F in Austin, Texas
Instagram API Web Design Project for Austin Company
Fleur-de-Stone creates Coastergrams!
Fleur-de-Stone commissions Pallasart to add exciting Instagram functionality to their popular website "order your own" process called Coastergrams. With Coastergrams customers will be able to upload images directly from Instagram on to a set of stone coasters.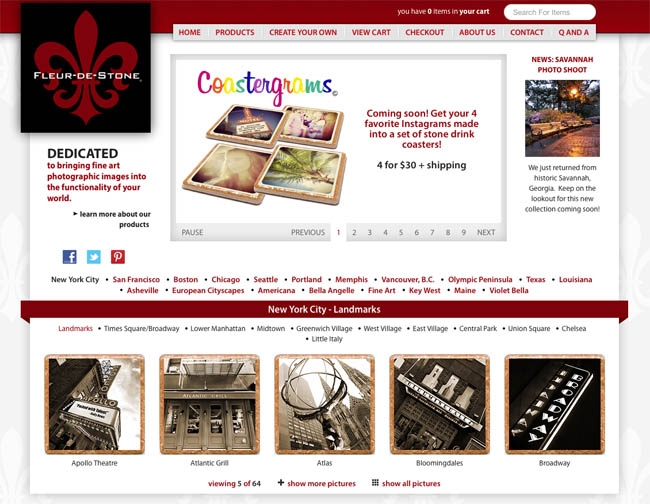 Instagram has been in the news because it was recently purchased by Facebook for $1 billion - yes, one billion dollars!. Instagram is a free photo sharing program that allows users to take a photo, then apply a digital filter to it, and finally share it on a variety of social networking services. Now Fleur-de-Stone will add Coastergram, exciting new tool for Instagram users, to transmit and print their images onto stone coasters. Coastergram and Instargram is a perfect match, because Instagram confines photos to a square shape, similar to Kodak Instamatic and Polaroid images, in contrast to the 4:3 aspect ratio typically used by mobile device cameras. This will fit perfectly onto Coastergrams.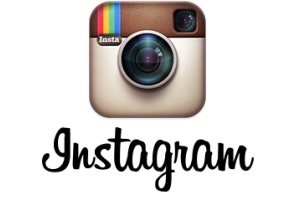 Pallasart will build Coastergram with the Instagram API which is an exciting step forward towards making it easier for users to have open access to their data. With the Instagram API, Pallasart will create interesting and innovative ways to browse the ever-growing volume of photos posted to Instagram every second. Pallasart is planning to develop a number of new and interesting ways to implement Instagram into new business opportunities for our customers.
Pallasart recently completed a complete redesign of the Fleur-de-Stone website. Pallasart is a web design company based in Austin, Texas. Contact us today to discuss how you can integrate Instagram into your webdesign project.