It's Saturday, September 30, 2023 and 72°F in Austin, Texas
Why are the Most Creative Websites Conceived and Born in Austin?
Pallasart Web Design is an innovative and creative company based out of Austin, Texas. Our "claim to fame" is the unique perspective that we bring to each project, and our long-time employees that have deep Texas roots and the Austin work ethic that goes with them – we always go the extra mile, are dedicated, hardworking and inventive.
Why do the finest creative minds choose to make Austin their home?
As the capital of Texas, and the 11th largest city in the U.S., you would think that Austin would be boring, filled with the same-old, same-old humdrum of business people and blue collar workers.
But it's not.
"Keep Austin Weird" is one of the city's many nicknames (which includes "The Live Music Capital of the World" and City of the Violet Crown, coined in the late 1800s, because of the violet glow that appears across the hills just after sunset) – and there's a very good reason why – Austin is known for creativity.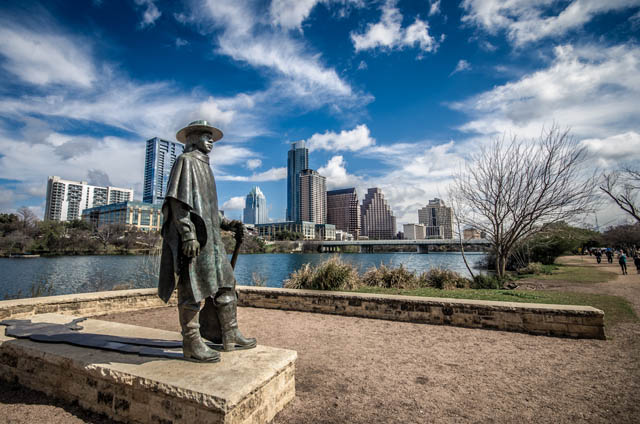 Not only is Austin home to many museums and galleries, like the Blanton Museum of Art, the Harry Ransom Center and Mondo Gallery, it is populated with musical artists, as well as actors and actresses as well. Notable Austin residents include Willie Nelson, Sandra Bullock and Matthew McConnaughey.
The creativity in Austin is truly diverse; there's the arts and culture, and technology, as well. Big name tech companies have offices here, including Apple, Microsoft, eBay and Google – just to name a few. Smaller start-up companies have been coming to Austin in droves for years – the low tax rate, lucrative grants and incentives, and immense talent pool available keeps them coming back for more. Some of the more well-known start-ups here are OutboundEngine, Taskbox, WP Engine and GameSalad.
Biotech companies have also found their own niche in Austin – with over 160 companies and 8,200 employees, the city is definitely one of the largest for biotech. Whole Foods, Sweet Leaf Tea and Keller Williams – even CrimeStoppers International has its head office here.
So why Austin? Why not, is the answer. Why not live, work and play in a place that is dynamic, unique, business-friendly and creative. Where you can always find something to do on the weekend, whether it's take in a live concert, visit an art gallery or museum, or browse through thousands of books at BookPeople.
Although Pallasart Web Design is based in Austin, Texas, we are able to service web design clients across the world. No matter if you're in Elgin, Texas, Edinburgh, Scotland, or Prince George, British Columbia, we can bring our unique Austin perspective and our dedicated work ethic to your web design. Call us today to talk about a new website for your company or a redesign of an existing one, we'd love to discuss your project and its business objectives.
Bob Atchison