It's Wednesday, June 29, 2022 in Austin, Texas
ClearXchange to Compete with PayPal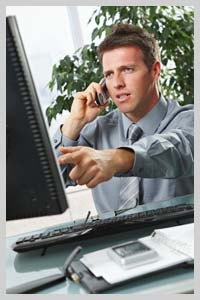 In a move to counter the growing popularity of PayPal as a payment system, three of the four largest banks in the USA have announced the launch of a new system that allows the transfer of money from checking accounts. The system only requires a mobile phone number or email address of the person or business you want to send money to. This will provide an alternative to normal banking transfers that does not require routing number.
Wells Fargo, Bank of America, and J.P. Morgan are partners in the new service, which is called ClearXchange. One positive feature of the ClearXchange is that customers of the three partner banks do not need to sign up for the system, as required by PayPal. This will make the new ClearXchange service instantly available to millions of potential users.
In the first quarter of 2011 PayPal processed $27.5 billion - yes, that's $27.5 billion - in online payments. Paypal's business is growing fast - business is up almost 30% over last year. In the same quarter PayPal's revenue was was an astounding $992 million. Ebay owns PayPal and they have announced that PayPal's revenue will surpass Ebay itself this year. PayPal has 100 million active users.
PayPal is a great option for online buyers who do not want to disclose credit card information to web-based retailers. Considering the continual reports of credit card databases being hacked at major retailers, PayPal offers a safe and easy way to buy online.
Pallasart has built many websites which integrate with PayPal and many of our clients are using PayPal instead of online credit card systems. PayPal integration is complex and requires a high level of experience with PayPal systems and procedures. If you are looking for PayPal integration in your website or a new site using Paypal, please give us a call and we can discuss your objectives.
Pallasart is a web design company based in Austin and we support a global clientele.
Bob Atchison