The Basics of Search Engine Optimization archived web marketing tips and articles from the past
The Basics of Search Engine Optimization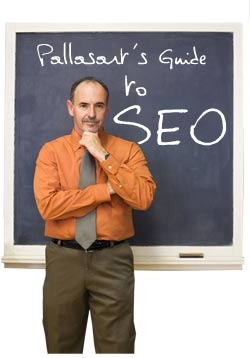 Designing a new website is just the first stage in launching a successful online business or establishing a new presence on the web. Whether you are selling a product or service, or sharing information about your organization's goals and activities, a beautifully-designed website won't attract visitors if the content isn't well-written, well-organized and accessible to search engines. Knowing how search engines work will help you write effective copy for your website – copy that will help search engines and potential customers find you on the web!

Step 1: Gather information
Have you ever heard the phrase "to spider a website"? It comes from the process by which search engine software "crawls" or "spiders" the web looking for information. The crawler (or spider) looks for new or revised data to add to its search engine's indices. (It works like a robot, thus the origin of the terms Googlebot or spiderbot.)
Whether or not your website is spidered and how often depends on the search engine and its methods for collecting data. However, the content you present on your website, how and where it is presented, and the rate at which it changes can affect the frequency of the spider's visits. (Note: Graphic text can not be spidered, but the graphic's alt tag can.)
GOOGLE TIP: According to Internet expert and author Dave Taylor – AskDaveTaylor.com - once the Googlebot spiders the data on your new site, it will likely return in 90 days. If data on your site has changed during that period, the spider will gather information and return in another 45 days. Each time it visits and discovers new data, it cuts the time between visits in half, so 45 days drops to 22 to 11, etc.
Websites with active blogs and forums may be spidered every day, every hour or every two to three minutes. It's hard to predict exactly when your site may be spidered because search engines try to keep their methods secret. However, by changing your website's content on a regular basis you can encourage search engine spiders to visit your site often.

Step 2: Organize and Rank Information
Once the spider gathers your website's information, the data is indexed and stored in the search engine's database. The "indexer" then assigns each web page a score or ranking using a complex series of algorithms. This score determines where - or if - your website will appear on a Search Engine Results Page (SERP).
Some factors used to determine the score may include keywords and keyword phrases, site content, total number of web pages, type of menus, HTML or dynamic web pages, site navigability, number of inbound links and the popularity of the linking sites, web site activity, the length of time your site has been on the web and the presence of rich media, such as Flash or sound.
GOOGLE TIP: Google is reported to use more than 200 factors in determining the web page score or ranking.
Source: Wikipedia.
If you know how search engines work and organize and present information that can be easily collected and indexed, you are on your way to "optimizing" your website and increasing your overall search engine page ranking.

Step 3: Provide Links to Information following Online Query
Each time you search the web using specific search words or phrases, the search engine's query software takes information gathered by the spider - and organized and ranked by the indexer - to provide you with a list of websites that best match your search terms. If these terms match keywords, keyword phrases or other content on your website, and your site has met other search engine criteria (as defined in the algorithm), your website may appear in the Search Engine Results Page.
Keep in mind that the search engine isn't actually searching the web for you or for your potential customer. It is only searching the most recent web site data collected and indexed in the search engine database. Unless the spider visits your site often, it may not have gathered the most current information about your business, products or services. This is why it is so important to change your website data on a regular basis.
Now that you know some basics about how search engines work, it's time to learn about Search Engine Optimization.

Go to this Article: How to Optimize Your Website.
Additional Online Resources:
Search Engine Ranking Factors


Put these website elements to work for you:
Color | Fonts | Search Engines | Optimization
looking back -
here are some
archived web
marketing tips
and articles
from the
past