The Austin Advantage
We hear it all the time - everyone loves Austin!
It is amazing how a town our size - 743,074 in 2007 - has such positive name recognition around the world. We Austinites sometimes forget how lucky we are to live and work here.


Web businesses based in Austin - and the surrounding Hill Country - benefit from our reputation. People trust businesses based here. Consumers know our businesses are leaders in innovative technology, have a reputation for old-fashioned customer service, The fine craftsmanship in the things we make is recognized from coast-to-coast. Texas Built and Made in Austin stand for quality all over the world. It's no wonder Austin is the top mid-sized city for "Trusted New Brands" in the country.

Today with the economy in flux many people are making the decision to establish home-based businesses. There are many advantage to creating your own. No commute means a reduction in your personal carbon footprint and being your own boss you are in the driver's seat and make all of the decisions.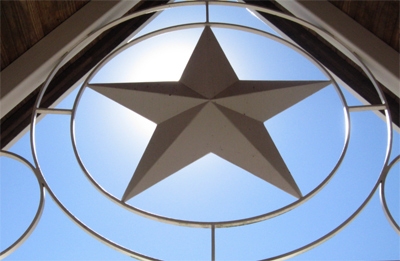 New home-based businesses are offering wide range of services and products. More are springing up everyday, even in this adverse economic climate, especially here. Austin, Texas is an oasis. Services like consultants, accountants, marketers, content editors, home cleaners, repairmen and women, sewing workshops, music managers and cookie bakers - I could go on and on - are choosing the web to build their future here. Caterers and florists no longer require storefront locations, the web is their new global forum to sell and promote their brands. Austin is especially blessed with a huge number of craftspeople who make all sorts of great things - from mesquite furniture to fine designer jewelry and delicious jams. You can sell almost anything on the web and Austinites are doing just that.

Pallasart has local businesses as clients who sell $30,000 to $600,000 a month on the web. It takes time and effort to build your web business but being in Austin gives you an advantage that few other cities can offer. We offer special pricing incentives for local businesses in Austin and the Hill Country. When you ask us for a quote on the website or call us be sure to ask about them.

So let's take a minute to review some of Austin's best assets.

Austin is the 16th largest city in the USA and 4th largest in Texas. In 2006 Austin was designated as the Number 2 "Best Places to Live" by Money magazine in 2006, and the "Greenest City in America" by MSN. according to CNN Headline News and Travel & Leisure magazine, Austin ranks No. 2 on the list of cities with the best people, referring to the personalities and attributes of the citizens. The main campus of the University of Texas is located in Austin. Thousands of graduates each year from the engineering and computer science programs at The University of Texas at Austin provide a steady source of employees that help to fuel Austin's technology sectors. The music scene in Austin is world-famous and we are known for a wide array of creative activities and innovation.

Austin has one of the highest ratios of home-based businesses in the world. We encourage new and established businesses in the Austin area to call us and discuss their plans for the web. We have great ideas to make your efforts a success and great pricing to save you money.

Bob Atchison
Pallasart Web Design