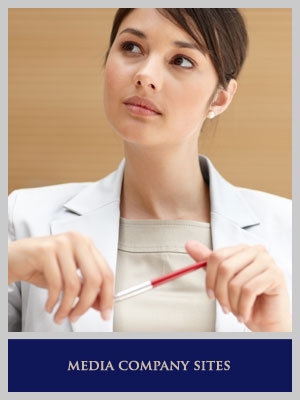 It's never been easier to reach a global audience as quickly or cost effectively as it is today - especially with a website from Pallasart. We can help you showcase your creative talents with a unique site aimed at your target audience. We're flexible and understand that radically different presentations appeal to specific market segments. We will work with you to identify your objectives and potential site visitors.
Through our partner audioEclips, we can add music, sound and spoken words to your site and even help you produce your audio book. Using Flash and QuickTime, we can also produce exciting online video clips for you that can be integrated into your web site or other media projects. These materials can be protected against download when you want to restrict their distribution from your site.
Our websites are easy to manage and expand without knowledge of HTML For a few minutes each week, you can keep your site current with postings about upcoming events, openings or new releases.
We've designed a wide range of website features especially for media creators, film/artist promoters and publishers that will meet your objectives and reflect the unque look and feel of your clients and products:
General information about your company or film
Auto-generated picture, video and sound galleries
Auto-generated event calendars
Artist and author bios
Online books
Downloadable PDFs
Online audio interviews
Online audio book excerpts
News and Public Relations section
Seasonal promotions
Online shopping cart
Client or project portfolios
Rotating marketing messages about your company film or publication
Product check-out; with or without auto credit card authorization
Online newsletters
Mailing lists
Give us a call or email us to discuss any additional features that might interest you. We welcome the opportunity to discuss your objectives and provide you with a price quote for a new site or a redesign of an existing one.