CHALICE of the EMPEROR ROMANUS II
---
959-963, possibly from Hagia Sophia and looted in 1204. 40 big chalices like this were looted from Hagia Sophia alone! It is now in the Treasury of Saint Mark's in Venice. It is 9 inches tall and 6 inches wide. The communion chalice is made of silver-gilt, gold cloisonne enamel, stones, pearls and glass. The cup is carved in sardonyx.
IVORY CASKET
---
An 11th century ivory and bone casket with gilded copper mounts from Constantinople.
PENTELIC MARBLE BUST
---
One of the finest portraits in European art - 4th or 5th century caved in Pentelic marble. The scroll in the hand and the deliberate choice of Pentelic marble indicates the sitter was wanted to convey a connection to Classical Greece and perhaps Athens itself. The Academy in Athens was still functioning at this time. This bust was originally the right part of a pair. The left side seems to have been broken off on purpose. This is a bust that would be much better to appreciate a work of art if the nose was restored. The loss is so distracting that one cannot see the beauty and sensitivity of this portrait.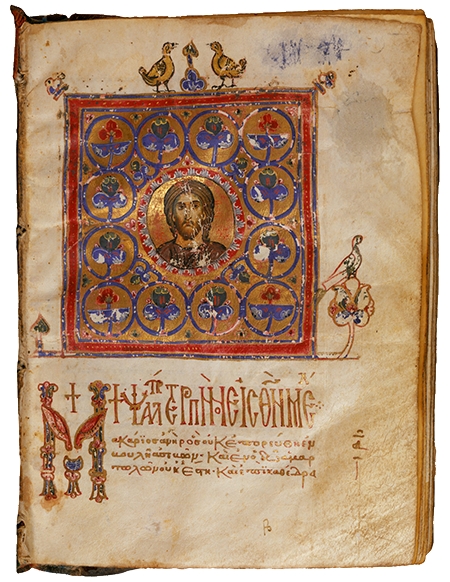 ILLUMINATED PSALTER
---
This manuscript page comes from the Jaharis illuminated Psalter, which dates from the 1100's. It is hard to believe it is only 8 inches tall. The skill of the illuminator is astounding.
GOLD and PEARL CROSS
---
This gold and pearl Byzantine cross dates from 1200-1400. It must have been made in Constantinople for a high status person. There is no record of where it was found.