It's Tuesday, June 19, 2018 in Austin, Texas
Developing Awareness Selects Pallasart to Build New Website
Developing Awareness needed an attractive and informative website to share their revolutionary approach to fundraising.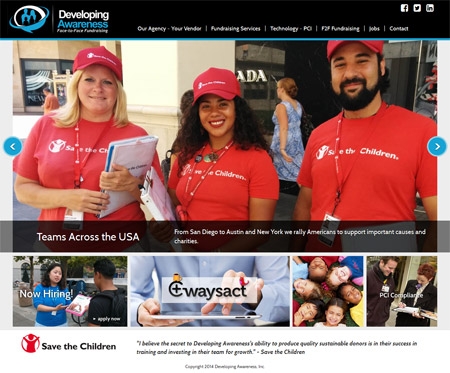 Face-to-face fundraising is the fastest growing fundraising channel in the nonprofit sector.
Developing Awareness your organization at the door, on the street, in the mall and at private sites. Face-to-face reaches supports not accessible through other traditional channels.
Pallasart helps companies build their brand and web identity. We build websites that get results! Contact us today to find out how we can help your business grow.