Tuesday, April 17th, 2012
Wine Riot Heads to Austin
Wow - 250 Wines in 4 Hours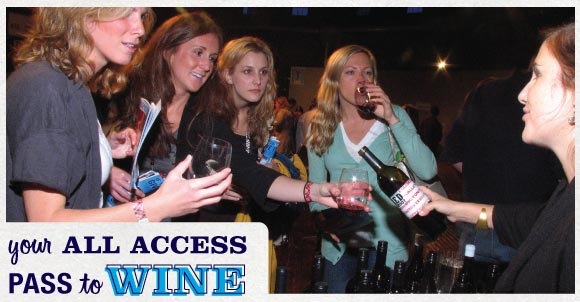 July 20-21, 2012
at
Venue TBA - Wine Riot is heading to Austin and our Austin Wine Guy, Rob Moshein, will the offical representative of the Bourdeaux Wine Council. Austin follows Boston, DC and Chicago on Wine Riot's 2012 US Tour.
I grabbed the following from their website and boy are these guys charged up and ready to go!
Wine Riot is your all access pass to hundreds of new wines. With two parts education and one part revolution, Wine Riot has reinvented "wine tasting" for the thirsty and curious. Grab a glass and hit the floor -- it's you unleashed against 250 wines from across the globe. Travel the world of wine all under one roof and tackle things you've never tried before. They have rallied up a team of die-hard experts to bring you the brain juice: interactive booths and crash courses loaded with tips and tricks for conquering the wine world. Fueling your night of conquest is a tireless DJ, photo booth, temporary tattoos, and a few thousand of your closest friends. The best part is, we made an app that tracks your favorite wines and shows you where to buy them later, arming you with all the tools needed for total wine domination.
The concept was simple: we wanted to create a fun, non-intimidating place where people could learn about wine. So in 2008, Morgan and Tyler maxed out their credit cards, called in every favor they had, and made Wine Riot a reality. It was an instant hit. We've grown since those days but our dedicated team continues work their asses off to find the best wineries, incredibly knowledgeable experts and put on an absolutely amazing show
We want you to drink more wine. Sure, wine can seem complicated, but in the end it all comes down to whether you like it or not. It's that simple. Our goal is to give you the tools to find cool wine tastings, talk to experts, explore wine regions and constantly discover new favorites. You don't have to use dorky wine-speak or spend a lot of time learning about wine to have fun with it. And we're here to help.
Rob Moshein, the Austin Wine Guy will also be at the Boston venue April 21-21. To learn more go to their website by clicking here. We will post in our blog as soon as the location in Austin is announced.